Your donations help keep this site running,
thank you very much for the support!

A Series of Cullenly Events by
JenWordSong
[ - ]
Summary: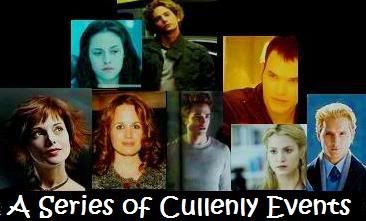 This series will be a collaboration of merciless minds. I and my two cohorts, Twilightzoner and spotzle, plan to take our readers on a journey of consecutively ridiculous (one-shot) proportions. Hope you wore your sense of humor!
Categories:
AU-Human
,
Crackfic
Characters:
Bella
,
Carlisle
,
Edward
,
Emmett
,
Esme
,
Jacob
,
Jasper
,
Rosalie
Parent Series:
None
Stories:
0
Series Type:
Closed
---



© 2008, 2009 Twilighted Enterprises, LLC. All Rights Reserved.
Unauthorized duplication is a violation of applicable laws.
Privacy Policy | Terms of Service


All publicly recognizable characters, settings, etc. are the intellectual property of their respective owners. The original characters and plot are the property of Stephenie Meyer. No copyright infringement is intended.