Your donations help keep this site running,
thank you very much for the support!

Celebrations: A Series of One-Shots by
VAJWET Productions
[ - ]
Summary:
So, the six of us have realized that though we have friends all over Twlighted, most of us don't live within screaming distance of one another and therefore, when it comes to birthday's and holiday's. What do you get your besties?
rn
Well, how about something they really love? Like...SMUT?!?!
rn
So we, as gifts to one another, write a one-shot with the Cullen man (human or vamp)/Twilight actor of their choice and pass it around and they will all be archived under this series.
rn
rn
So, we hope you will enjoy as much as we do writing them...cause hey, who doesn't love some smut on their birthday?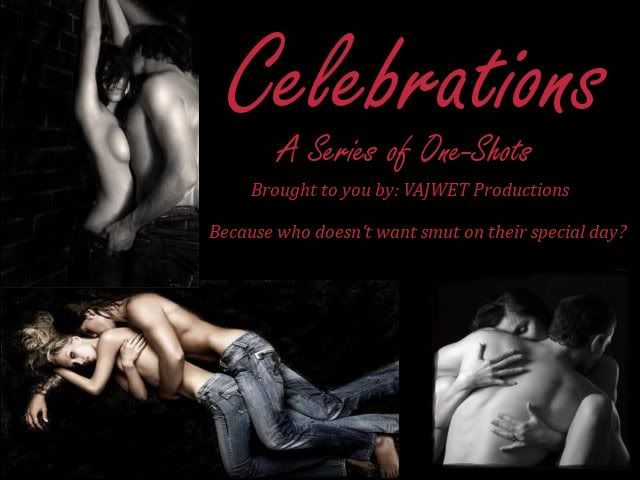 Categories:
AU
,
AU-Human
,
Crackfic
,
Other
Characters:
Carlisle
,
Edward
,
Emmett
,
Jackson Rathbone
,
Jacob
,
Jasper
,
Kellan Lutz
,
Other Character
,
Peter Facinelli
,
Robert Pattinson
Parent Series:
None
Stories:
0
Series Type:
Moderated
---



© 2008, 2009 Twilighted Enterprises, LLC. All Rights Reserved.
Unauthorized duplication is a violation of applicable laws.
Privacy Policy | Terms of Service


All publicly recognizable characters, settings, etc. are the intellectual property of their respective owners. The original characters and plot are the property of Stephenie Meyer. No copyright infringement is intended.