Your donations help keep this site running,
thank you very much for the support!

Penname:
mybluesky [
Contact
]
Real name:
Sabrina
Status:
Member
Member Since:
December 08, 2009
Website:
Beta-reader:


[
Report This
]
Doctor's Orders
by
mybluesky
Rated:
NC-17
[
Reviews
-
331
]
Summary: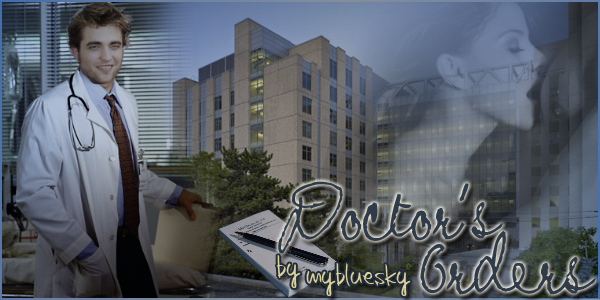 Nurse Swan vows to never date a doctor, presuming them all to be egotistical jerks. But will she change her mind when she starts a new job and meets the handsome Dr. Cullen, or will his advances only strengthen her resolve? AH, OOC, Rated NC-17 for adult content
Beautiful banner courtesy of ms-ambrosia.
Categories:
AU-Human
Characters:
Bella
,
Edward
Challenges:
Series:
None
Chapters:
19
Completed:
No
Word count:
106485
[Report This] Published:
July 03, 2010
Updated:
June 19, 2011
A Betting Man
by
mybluesky
Rated:
NC-17
[
Reviews
-
2594
]
Summary: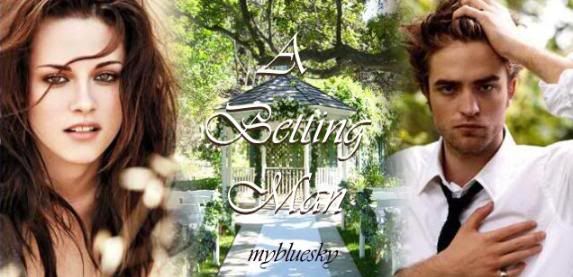 Now Complete!
Just two weeks before her best friend's wedding Bella gets dumped by boyfriend James when she refuses to give him what he wants. The next night she discovers he's made a bet with gorgeous pal Edward Cullen that he can't bed her. She brilliantly decides to string Edward along for a few weeks...and subsequently land herself a hot date for the wedding. Things soon get very interesting...
Categories:
AU-Human
Characters:
Bella
,
Edward
Challenges:
Series:
Always Human
Chapters:
34
Completed:
Yes
Word count:
166948
[Report This] Published:
December 08, 2009
Updated:
September 13, 2010
---



© 2008, 2009 Twilighted Enterprises, LLC. All Rights Reserved.
Unauthorized duplication is a violation of applicable laws.
Privacy Policy | Terms of Service


All publicly recognizable characters, settings, etc. are the intellectual property of their respective owners. The original characters and plot are the property of Stephenie Meyer. No copyright infringement is intended.