Your donations help keep this site running,
thank you very much for the support!

Penname:
lattecoug [
Contact
]
Real name:
Status:
Member
Member Since:
November 30, 2009
Website:
Beta-reader:
Yes
Author of Escape into A New Beginning and Reluctant Hearts.



[
Report This
]
Reluctant Hearts
by
lattecoug
Rated:
NC-17
[
Reviews
-
479
]
Summary: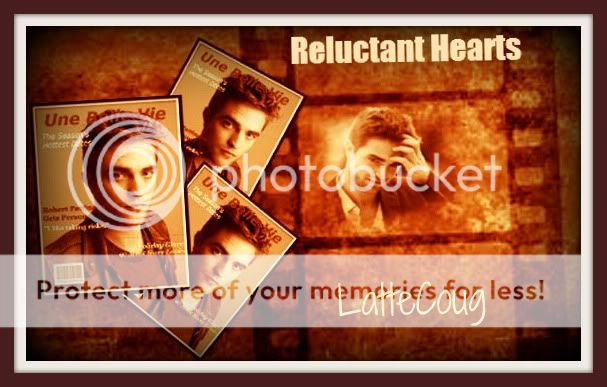 Fiercely independent, journalist Katherine Sterling had no need for men beyond what they could give her for a night. But when fate interferes in the form of an assignment with actor Robert Pattinson, will she learn that, sometimes, fate knows best? Follow these two love-weary hearts as they stumble towards a path that neither could have predicted.
Categories:
Other
Characters:
Robert Pattinson
Challenges:
Series:
None
Chapters:
29
Completed:
Yes
Word count:
182798
[Report This] Published:
June 17, 2012
Updated:
May 23, 2014
---



© 2008, 2009 Twilighted Enterprises, LLC. All Rights Reserved.
Unauthorized duplication is a violation of applicable laws.
Privacy Policy | Terms of Service


All publicly recognizable characters, settings, etc. are the intellectual property of their respective owners. The original characters and plot are the property of Stephenie Meyer. No copyright infringement is intended.