Your donations help keep this site running,
thank you very much for the support!

Penname:
Truefan [
Contact
]
Real name:
Kelsie
Status:
Member
Member Since:
January 05, 2009
Website:
Beta-reader:
No
I'm a 20 year old college student who works part-time on the weekends. I have A LOT of spare time on my hands. Due to all this spare time I came up with a story that I have punlished here on twilighted.net




The story is called Real Women Have Curves and centers around an overweight and insecure Bella who comes to Forks because of a rocky past. She meets the athletic and too good to be true Edward who also has a little skeleton in his closet.




My muse is my cat, Kiki, my own experiences in life, my family and friends and of course my wonderful readers and reviewers!



[
Report This
]
Real Women Have Curves
by
Truefan
Rated:
NC-17
[
Reviews
-
2673
]
Summary:
Bella comes to Forks as the overweight, excessively pale, book worm. No guy wants anything to do with her. Edward Cullen is the popular, smart, athletic, honor student who all the girls swoon over, despite the fact that he's never expressed interest in any of them.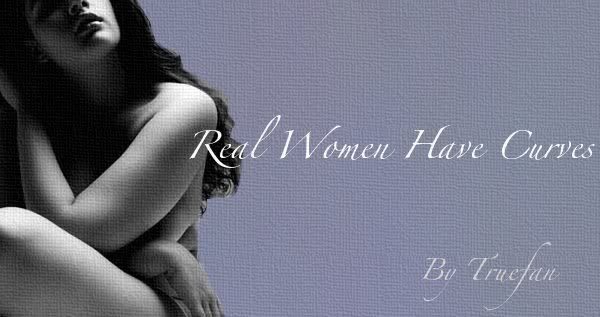 Gorgeous Banner made by: JudeSometimes
What if Bella really had a reason to have self-esteem issues? What if Edward had a secret that no one else knew?
*************************************************************
Oh," Jacob hesitates. "I just figured the way he acted around you the other night and how you were going to his party that maybe you guys were..." He trails off.

"Well, no." I clarify. "We are only biology partners."

"OH! I get," he nearly shouts. "Like benefriends."

"WHAT?!" I yell, "NO!" I pull the phone away from my ear and press the TALK button to end the call.

The phone rings again.

"No Jacob! That is NOT what is going on between Edward and I, AT ALL, you perv!"

"Bella?" Edward's voice asks.
Categories:
AU-Human
Characters:
Edward
Challenges:
Series:
None
Chapters:
42
Completed:
Yes
Word count:
128763
[Report This] Published:
July 13, 2010
Updated:
March 22, 2011
What Do You Want From Me? (One Shot)
by
Truefan
Rated:
NC-17
[
Reviews
-
15
]
Summary:
This story is based off the song What Do You Want From Me? by Jarrod Niemann.
Edward recieves a call from a person who has haunted his dreams. Can he forgive? Will he?
Categories:
AU-Human
Characters:
None
Challenges:
Series:
None
Chapters:
1
Completed:
Yes
Word count:
4713
[Report This] Published:
December 24, 2010
Updated:
December 29, 2010
---



© 2008, 2009 Twilighted Enterprises, LLC. All Rights Reserved.
Unauthorized duplication is a violation of applicable laws.
Privacy Policy | Terms of Service


All publicly recognizable characters, settings, etc. are the intellectual property of their respective owners. The original characters and plot are the property of Stephenie Meyer. No copyright infringement is intended.