Your donations help keep this site running,
thank you very much for the support!

Penname:
Heart Song [
Contact
]
Real name:
Status:
Member
Member Since:
October 15, 2009
Website:
Beta-reader:
I am happily married and the mother of twin girls who are the delight of my life. If you had asked me to write a piece of fan-fic in March 2007 I would have said you were crazy. In April 2007 I discovered Twilight and New Moon. On a whim I wrote my first story, "New Beginnings," and submitted it to Ramblings & Thoughts. To my great surprise it was accepted and a new hobby was born. I also enjoy reading (of course), needlework, assorted crafts and gardening. I am also writing stories based on The Host. They can be found on The Host Library.



[
Report This
]
Best Laid Schemes
by
Heart Song
Rated:
PG
[
Reviews
-
10
]
Summary:
Edward is desperate to keep Bella away from La Push, and specifically away form Jacob Black. Much to Edward's dismay, Bella made her move while he was busy hunting and went to see Jacob. Now Edward and Alice have devised a scheme that is sure to thwart Bella's wayward travels in the future, but what do the rest of the Cullens think of the plan?
Categories:
Eclipse
Characters:
Alice
,
Bella
,
Carlisle
,
Edward
,
Emmett
,
Esme
,
Jacob
,
Jasper
,
Rosalie
Challenges:
Series:
None
Chapters:
5
Completed:
Yes
Word count:
12719
[Report This] Published:
June 04, 2010
Updated:
February 15, 2011
Altered Reality
by
Heart Song
Rated:
PG-13
[
Reviews
-
34
]
Summary:
Edward Masen has led a charmed life. As the son of a prominent Chicago attorney, he has grown up in the highest circles of society. The Spanish Influenza of 1918 cared nothing for social standing, however, and treated everyone equally. Now Edward must adjust to a world he never imagined after becoming a victim of the epidemic. This is the story of Edward's first six months as a vampire, as told by Edward himself.
This story is 100% in canon. Come get reacquainted with Edward and Carlisle.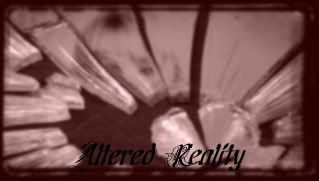 Categories:
Pre-Twilight
,
Post-Eclipse
Characters:
Bella
,
Carlisle
,
Charlie
,
Edward
,
Edward Masen, Sr.
,
Elizabeth Masen
Challenges:
Series:
None
Chapters:
12
Completed:
Yes
Word count:
39419
[Report This] Published:
October 24, 2009
Updated:
April 12, 2010
---



© 2008, 2009 Twilighted Enterprises, LLC. All Rights Reserved.
Unauthorized duplication is a violation of applicable laws.
Privacy Policy | Terms of Service


All publicly recognizable characters, settings, etc. are the intellectual property of their respective owners. The original characters and plot are the property of Stephenie Meyer. No copyright infringement is intended.