Your donations help keep this site running,
thank you very much for the support!

Penname:
KeiraEveMacDonnell [
Contact
]
Real name:
Crystal
Status:
Member
Member Since:
September 18, 2009
Website:
Beta-reader:
I have always had a passion for writing and write mostly original fiction. During the past year I have also developed an interest in Twilight and everything surrounding it. I love to read all the different takes on the characters and to see what other people's imaginations have come up with.



[
Report This
]
A World Apart
by
KeiraEveMacDonnell
Rated:
NC-17
[
Reviews
-
384
]
Summary:
When normal girl, Courtney Crawley meets famous actor, Robert Pattinson in Disneyland, she's immediately taken with him. He's convinced they can work things out, but she's not so sure. How can they be a real couple when they're living a world apart?
Thanks to EZZA4EVA and Minigolf for their great banners.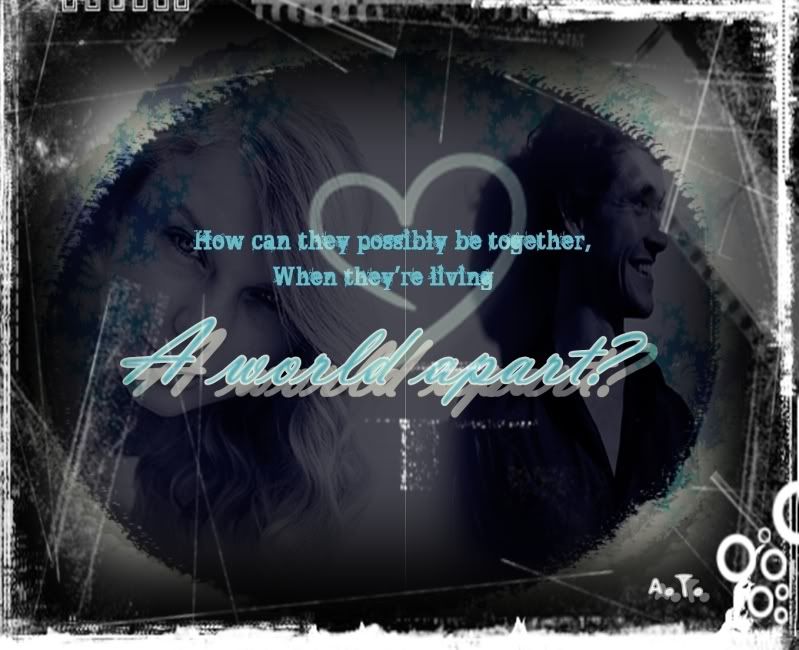 Categories:
Other
Characters:
Kellan Lutz
,
Robert Pattinson
Challenges:
Series:
None
Chapters:
49
Completed:
No
Word count:
237773
[Report This] Published:
September 29, 2009
Updated:
March 09, 2011
Leave Out All the Rest
by
KeiraEveMacDonnell
Rated:
NC-17
[
Reviews
-
95
]
Summary:
When James Evans is dragged to the beach with his family a week earlier before any of his friends will arrive, he feels frustrated and bored until he meets Isabella Swan. James and Bella experience an amazing week together until James' friends show up and he decides that Bella was nothing more than a little distraction. After blowing her off he realizes the terrible mistake he's made, but Bella's gone. What happens when she shows up at his school in the fall and has already made friends with all of his friends? Will he have what it takes to win her back or will her other admirers claim her first?

Thank you to MsRason for the beautiful banner!
Categories:
AU-Human
Characters:
Angela
,
Bella
,
Demetri
,
Edward
,
Emmett
,
Garrett
,
James
,
Jasper
,
Kate
,
Rosalie
,
Tanya
Challenges:
Series:
None
Chapters:
13
Completed:
No
Word count:
68678
[Report This] Published:
June 15, 2010
Updated:
January 31, 2011
---



© 2008, 2009 Twilighted Enterprises, LLC. All Rights Reserved.
Unauthorized duplication is a violation of applicable laws.
Privacy Policy | Terms of Service


All publicly recognizable characters, settings, etc. are the intellectual property of their respective owners. The original characters and plot are the property of Stephenie Meyer. No copyright infringement is intended.