Your donations help keep this site running,
thank you very much for the support!

Penname:
Pbroken [
Contact
]
Real name:
Pamella Brokenshire
Status:
Member
Member Since:
September 10, 2009
Website:
Beta-reader:
My name is Pam. I am 22 years old and I live in Queen Creek, AZ. I have been married to my husband, Cody, for 2 years and have been with him for 8 years. I love him dearly, but I'm obsessed with Edward Cullen. I began reading The Twilight Saga in August of 2009 and loved it so much that I couldn't put it down for a month. I read the entire series 4 times in that time span and realized after reading it so much that I actually enjoyed reading. So, I started reading not only Twilight fan fictions (I've read more than I can possibly remember), but books too (I've read over 100 at this point). Then, the inevitable happened, reading turned into writing. I LOVE WRITING! I'm currently working on my fourth multi-chapter fan fiction and I've written 11 one-shots and 2 two-shots (all of which are posted on fanfiction.net where I go by the same penname). It doesn't stop there though, I'm also working on my own original novel. =D So look out world, Pbroken is here to stay!




[
Report This
]
Colliding With Fate
by
Pbroken
Rated:
NC-17
[
Reviews
-
216
]
Summary: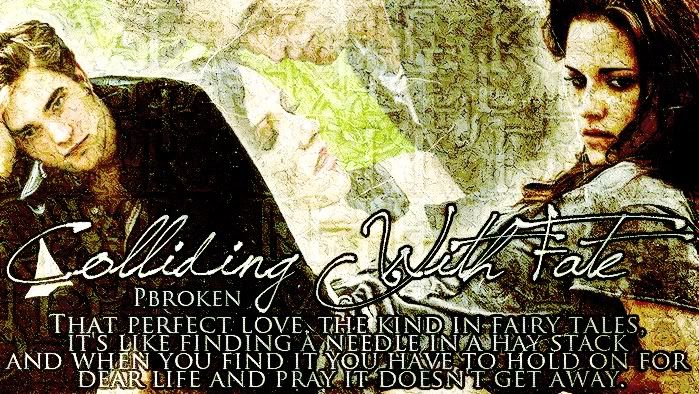 Shy Isabella and dirty, playboy Edward find themselves fighting against fate when they become neighbors after a one night stand. Edward's got problems, and Isabella can't stop thinking about him. How long can they deny what is surely meant to be? AU/AH
A big thank you to Lonely-Soldier from fanfiction.net for the amazing banner.
Categories:
AU-Human
Characters:
Bella
,
Edward
Challenges:
Series:
None
Chapters:
16
Completed:
No
Word count:
60461
[Report This] Published:
December 16, 2010
Updated:
December 17, 2012
Need - One Shot
by
Pbroken
Rated:
NC-17
[
Reviews
-
25
]
Summary: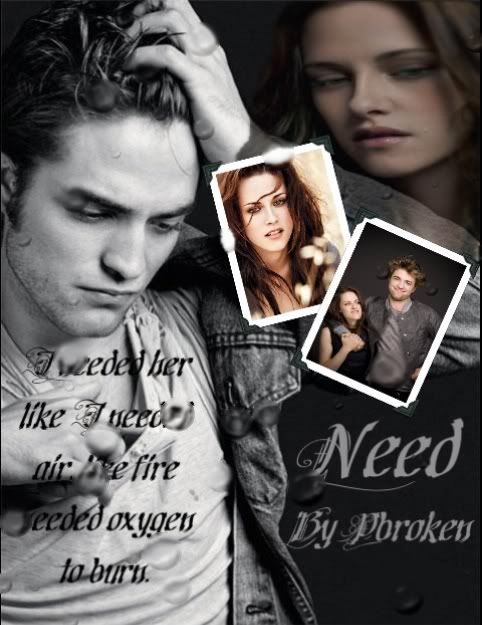 Edward and Bella have been best friends and roommates for four years, but now Edward is the only one in the apartment they used to share. What happened that made Bella leave and is she ever coming back? AU/AH Dirty Edward One Shot
Categories:
AU-Human
Characters:
Bella
,
Edward
Challenges:
Series:
None
Chapters:
1
Completed:
Yes
Word count:
3128
[Report This] Published:
December 01, 2010
Updated:
December 16, 2010
Talk To Me One Shot
by
Pbroken
Rated:
NC-17
[
Reviews
-
33
]
Summary: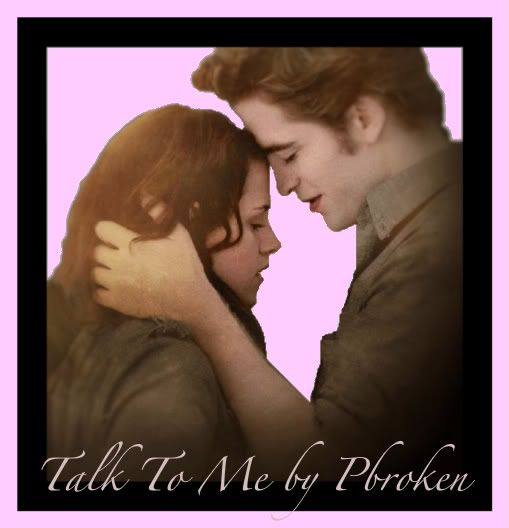 Edward is known around the UW campus for providing dirty talking services for cash. Bella's in desperate need for a release and her curiosity leads her to make a call to Edward. AU/AH One Shot
Categories:
AU-Human
Characters:
Bella
,
Edward
Challenges:
Series:
None
Chapters:
1
Completed:
Yes
Word count:
3969
[Report This] Published:
December 01, 2010
Updated:
December 01, 2010
---



© 2008, 2009 Twilighted Enterprises, LLC. All Rights Reserved.
Unauthorized duplication is a violation of applicable laws.
Privacy Policy | Terms of Service


All publicly recognizable characters, settings, etc. are the intellectual property of their respective owners. The original characters and plot are the property of Stephenie Meyer. No copyright infringement is intended.