Your donations help keep this site running,
thank you very much for the support!

Penname:
rosalielinnea [
Contact
]
Real name:
Megan
Status:
Member
Member Since:
August 27, 2009
Website:
Beta-reader:
I'm from the Kitsap Peninsula. Yes the "kitsap county sheriff will take over from here." That is about 90 minutes from Fork the way my husband drives. (he drives like a Cullen)I will try to keep things as accurate as possible. I love the Twilight Saga. I am probably too old but my obsession's gotten too far now. I am an aspriring writer and figured this would be a good place to start.




My favorite character is Rosalie. I totally love bitches. They just add a little flavor to the stories. I also have a soft spot for Billy Burke and Cam Gigandet because they too are from the NW. We are an easily excited bunch let me tell you what.



[
Report This
]
The Runaway
by
rosalielinnea
Rated:
NC-17
[
Reviews
-
179
]
Summary: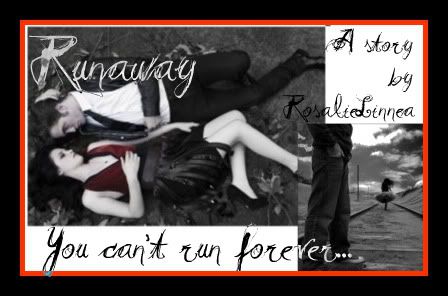 Edward left after the van crash but he hasn't forgotten Bella. Living in Phoenix she has an unusual job and a complicated family life. When he finally sees her again she is a different person than he imagined she would be. Leaving her set forward events that can't be undone. Can he redeem himself in her eyes? Is she ready for love? All canon couples.
Categories:
Twilight
,
AU
Characters:
Bella
,
Edward
Challenges:
Series:
None
Chapters:
21
Completed:
No
Word count:
84835
[Report This] Published:
November 06, 2009
Updated:
April 11, 2012
Anagenisis
by
rosalielinnea
Rated:
NC-17
[
Reviews
-
24
]
Summary:
Can a person find salvation in another? After Bella suffers a tramatic life change she goes to Greece with her friend Alice to heal. There she meets a bronze haired man who makes her feel reborn. A lot of angst. Is about B x E, but is Bella's story.
Categories:
AU-Human
Characters:
Bella
,
Edward
Challenges:
Series:
None
Chapters:
16
Completed:
No
Word count:
54025
[Report This] Published:
March 01, 2010
Updated:
December 29, 2011
---



© 2008, 2009 Twilighted Enterprises, LLC. All Rights Reserved.
Unauthorized duplication is a violation of applicable laws.
Privacy Policy | Terms of Service


All publicly recognizable characters, settings, etc. are the intellectual property of their respective owners. The original characters and plot are the property of Stephenie Meyer. No copyright infringement is intended.