Your donations help keep this site running,
thank you very much for the support!

Penname:
bevell486 [
Contact
]
Real name:
Beverlyn
Status:
Member
Member Since:
August 24, 2009
Website:
Beta-reader:
No
I became a Twilight fan very late in the game because I'm older and it just wasn't on my radar. However, my daughter had read the books and her synopsis of the story got me hooked. Then I discovered fanfic.net and the rest, as they say is history. My children (1 daughter, 2 sons) say I am obsessed with Twilight and Fanfic. They are embarassed that I like something that only they should like. The horror!




I have been in awe of some of the writers on this forum. I am honored to be among you.




I live in Tallahassee, Florida home of the Seminoles!




I love reading, writing, music and movies of a wide variety of genres, but I especially love great love stories.




My husband calls me artsy, fartsy because he is so not. He is all about his three mistresses: golf, basketball, and football.




If I could quit my day job in state government, I would do it in a heartbeat and write all the time. But if I did that, my husband might divorce me, so I guess I'll just do it part time until I get a hit like Stephenie Meyer or J. K. Rowling!




follow me on Twitter: www.twitter.com/belli486



[
Report This
]
YULETIDE CANTICLE
by
bevell486
Rated:
NC-17
[
Reviews
-
60
]
Summary: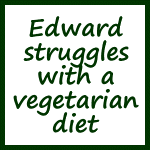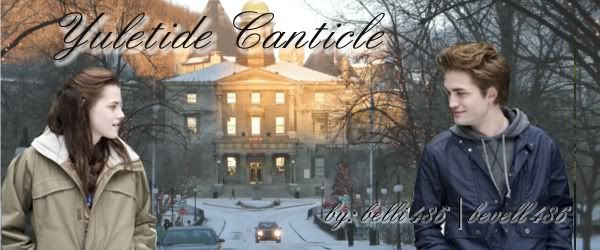 Bella's heart is damaged so severely from a lingering childhood illness; she has been told she will die, short of a heart transplant or a miracle. Edward is a vampire who struggles with abstaining from human blood, but encounters in Bella, his Yuletide Canticle while Christmas shopping. What happens when hopelessness and hunger collide? How do you give life to the very one whose blood sings to you like no other?
Categories:
Twilight
Characters:
Bella
,
Edward
Challenges:
Series:
None
Chapters:
7
Completed:
No
Word count:
42657
[Report This] Published:
September 26, 2010
Updated:
March 14, 2012
Trust, Loyalty, Commitment
by
bevell486
Rated:
NC-17
[
Reviews
-
201
]
Summary:
Bella, the beautiful biracial Director of her church's Afterschool Program, has been faithful to her commitment to remain a virgin until she is married. Tallahassee Police Officer, Edward Cullen's charm and sex appeal severely challenges her resolve. AU/AH Rated R/NC-17 Adult Content
Disclaimer: This story deals with mature themes including attempted rape/violence against women, though it does not contain an actual rape.
Thanks to Shug for the banner!

Thanks to Readergoof for the banner!
Categories:
AU-Human
Characters:
Bella
,
Edward
Challenges:
Series:
None
Chapters:
38
Completed:
Yes
Word count:
243141
[Report This] Published:
August 26, 2009
Updated:
December 30, 2011
---



© 2008, 2009 Twilighted Enterprises, LLC. All Rights Reserved.
Unauthorized duplication is a violation of applicable laws.
Privacy Policy | Terms of Service


All publicly recognizable characters, settings, etc. are the intellectual property of their respective owners. The original characters and plot are the property of Stephenie Meyer. No copyright infringement is intended.