Your donations help keep this site running,
thank you very much for the support!

Growing Up Is Hard To Do
by
museandpinksocks
Rated:
NC-17
[
Reviews
-
47
]
Summary:
Bella, who is twenty-three years old, in college, and engaged to be married the following summer, is forced to move back to her hometown of Forks, Washington when her fiancé leaves her after she becomes pregnant with his child. Upon returning home Bella meets Edward, who not only falls in love with her, but her unborn child as well.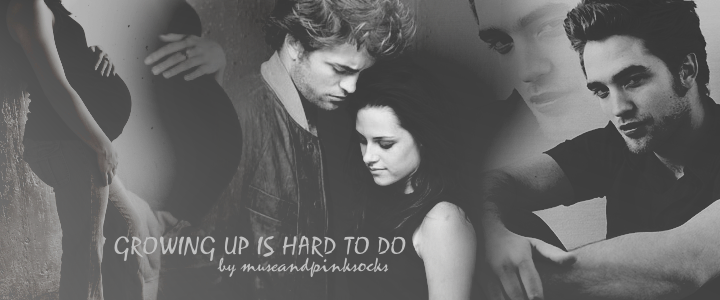 Categories:
AU-Human
Characters:
Angela
,
Bella
,
Edward
,
Jessica
,
Tanya
Challenges:
Series:
None
Chapters:
3
Completed:
No
Word count:
21117
[Report This] Published:
April 26, 2010
Updated:
June 15, 2010
---



© 2008, 2009 Twilighted Enterprises, LLC. All Rights Reserved.
Unauthorized duplication is a violation of applicable laws.
Privacy Policy | Terms of Service


All publicly recognizable characters, settings, etc. are the intellectual property of their respective owners. The original characters and plot are the property of Stephenie Meyer. No copyright infringement is intended.