Your donations help keep this site running,
thank you very much for the support!

Penname:
rachelxmichelle [
Contact
]
Real name:
Rachel
Status:
Member
Member Since:
July 31, 2009
Website:
http://rxm-banners.blogspot.com/
Beta-reader:
No



I'm a 23 year old single mother to a beautiful three year old girl and I'm a photography student. When I'm not busy with being a mom or going to school, I'm writing, reading, messing around with photoshop, or playing World of Warcraft.




I don't have any specific "teams" in the Twilight Saga. I like all of the characters and really enjoying writing and reading about them. I am pretty big fan of anything non-canon though and I also love some good dark stories. I guess I go through phases.




Altering Intentions was removed because, no matter how hard I tried, I could not finish it. I lost the point to the story and I didn't see the need to keep it up if I wasn't planing on continuing it. But, I do plan on editing it and keeping similar story line and may post it in the futur




I'm also on Twitter: http://twitter.com/RachxMichelle



[
Report This
]
Blood Crazed
by
rachelxmichelle
Rated:
NC-17
[
Reviews
-
8
]
Summary:
Bella Swan may look like an average 18 year old, but she's not. Her mother suspects something is going on and thinks that shipping her off to live with her father who is the chief of police will help, but it won't.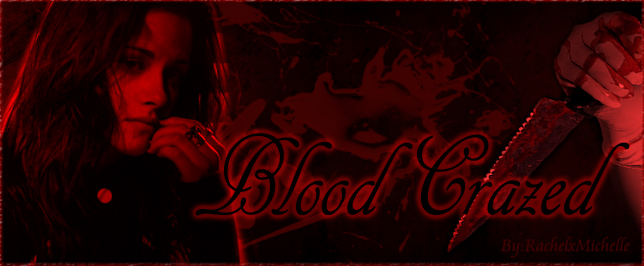 WARNING: Contains scenes of explicit violence and dark themes. Mature readers only.
Categories:
AU-Human
Characters:
Alice
,
Bella
,
Charlie
,
Edward
,
Jasper
,
Jessica
,
Lauren
Challenges:
Series:
None
Chapters:
1
Completed:
Yes
Word count:
6896
[Report This] Published:
October 26, 2010
Updated:
November 16, 2010
Almost Impossible
by
rachelxmichelle
Rated:
PG-13
[
Reviews
-
280
]
Summary:
During the kiss Bella and Jacob have right before the fight with the newborns, something happens and because of an untold legend, Bella's life is changed forever. No one is prepared for just how much change will come and why.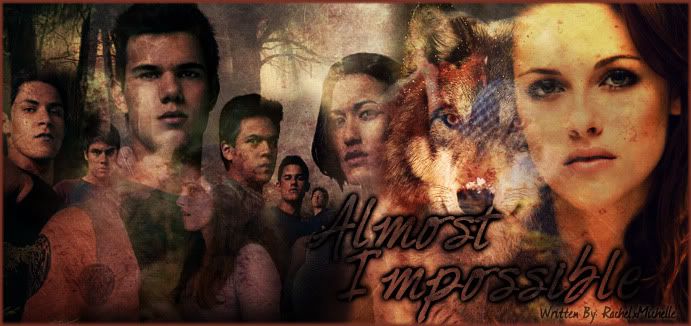 "It was the last thing I could have ever imagined happening. It was the last thing I thought was possible. Here I had been worried about what I would turn her into; never in all my years would I have ever thought he would turn her into a monster too." ~ Edward
Categories:
Eclipse
,
AU
Characters:
Bella
,
Jacob
Challenges:
Series:
None
Chapters:
34
Completed:
Yes
Word count:
95916
[Report This] Published:
December 22, 2009
Updated:
June 23, 2010
---



© 2008, 2009 Twilighted Enterprises, LLC. All Rights Reserved.
Unauthorized duplication is a violation of applicable laws.
Privacy Policy | Terms of Service


All publicly recognizable characters, settings, etc. are the intellectual property of their respective owners. The original characters and plot are the property of Stephenie Meyer. No copyright infringement is intended.