Your donations help keep this site running,
thank you very much for the support!

Penname:
mrsaubergine [
Contact
]
Real name:
Status:
Member
Member Since:
July 28, 2009
Website:
Beta-reader:


[
Report This
]
The Exclusive
by
mrsaubergine
Rated:
NC-17
[
Reviews
-
158
]
Summary: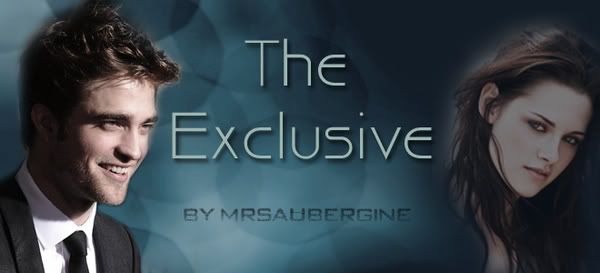 Edward Masen is a gorgeous politician about to become prime minister of New Zealand. Everybody loves him, but behind the public persona he has a secret desire. Political journalist Bella Swan is determined to find out what it is.
Categories:
AU-Human
Characters:
Edward
Challenges:
Series:
None
Chapters:
15
Completed:
Yes
Word count:
56095
[Report This] Published:
March 04, 2010
Updated:
September 29, 2010
---



© 2008, 2009 Twilighted Enterprises, LLC. All Rights Reserved.
Unauthorized duplication is a violation of applicable laws.
Privacy Policy | Terms of Service


All publicly recognizable characters, settings, etc. are the intellectual property of their respective owners. The original characters and plot are the property of Stephenie Meyer. No copyright infringement is intended.