Your donations help keep this site running,
thank you very much for the support!

Penname:
Katikittie [
Contact
]
Real name:
Theresa Bowen
Status:
Member
Member Since:
November 22, 2008
Website:
Beta-reader:
I am a 25 year old housewife who is going to school to finish her Education degree. I have disappeared from my story for about 6 months and I want to send out my deepest most sincere applogies for that! I am coming back though! As so the 2nd of November I will have a very part time job and so I will be able to focus more on my writing!



[
Report This
]
Love Story
by
Katikittie
Rated:
NC-17
[
Reviews
-
363
]
Summary: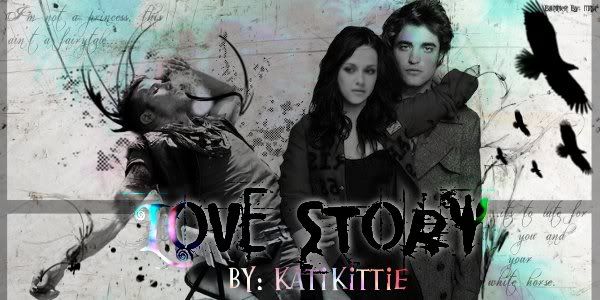 Bella spent the last 5 years after high school with her abusive boyfriend, James. Finally she can't take it anymore and leaves. Will she ever heal? Will her family want her back? When she is reunited with her high school crush will she fall all over again, or will she be too broken to let herself?
Banner by Mrs.C! Thank you very much!!
Categories:
AU-Human
Characters:
Alice
,
Bella
,
Carlisle
,
Edward
,
Emmett
,
Esme
,
James
,
Jasper
,
Rosalie
,
Tanya
Challenges:
Series:
None
Chapters:
20
Completed:
No
Word count:
39979
[Report This] Published:
November 30, 2008
Updated:
November 21, 2009
---



© 2008, 2009 Twilighted Enterprises, LLC. All Rights Reserved.
Unauthorized duplication is a violation of applicable laws.
Privacy Policy | Terms of Service


All publicly recognizable characters, settings, etc. are the intellectual property of their respective owners. The original characters and plot are the property of Stephenie Meyer. No copyright infringement is intended.