Your donations help keep this site running,
thank you very much for the support!

Penname:
emm [
Contact
]
Real name:
Amy
Status:
Member
Member Since:
June 18, 2008
Website:
http://www.fanfiction.net/~emmfiction
Beta-reader:
No
I'm just a girl in my mid-twenties, who wandered into the world of Bella and Edward and can't seem to find my way out. Obviously, I am team Edward. As far as Jacob goes...I have no animosity towards him, but do kind of want to kick him in the knee.

In college I was a history major, so I have a feeling most of my stories will be Pre-Twilight...all of the characters come from such interesting periods.



[
Report This
]
(be)LONGING
by
emm
Rated:
G
[
Reviews
-
162
]
Summary: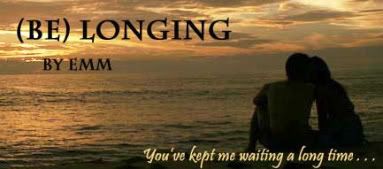 Some little girls want bed time stories of princesses and dragons, or magical creatures. Alice is not prepared for little Renesmee's story of choice -- how her aunt and uncle met.
Categories:
Pre-Twilight
Characters:
Alice
,
Jasper
,
Renesmee
Challenges:
Series:
Eternal Hope: The Alice and Jasper Archive
Chapters:
7
Completed:
No
Word count:
15216
[Report This] Published:
August 13, 2008
Updated:
November 30, 2008
In Flew Enza
by
emm
Rated:
PG
[
Reviews
-
27
]
Summary:
Fate has a way of catching up with you...
A rainstorm ruins Edward Masen's plans for a baseball game, and on this day in September 1918 he finds himself at home, where his mother is entertaining some of her suffragist friends. It is here that he meets Arabella Lindon.
Categories:
Pre-Twilight
Characters:
Edward
Challenges:
Series:
None
Chapters:
6
Completed:
Yes
Word count:
9245
[Report This] Published:
June 20, 2008
Updated:
June 29, 2008
---



© 2008, 2009 Twilighted Enterprises, LLC. All Rights Reserved.
Unauthorized duplication is a violation of applicable laws.
Privacy Policy | Terms of Service


All publicly recognizable characters, settings, etc. are the intellectual property of their respective owners. The original characters and plot are the property of Stephenie Meyer. No copyright infringement is intended.