Your donations help keep this site running,
thank you very much for the support!

Penname:
shyguyunlimitd [
Contact
]
Real name:
Status:
Member
Member Since:
June 03, 2009
Website:
Beta-reader:


[
Report This
]
Victim of Emotions
by
shyguyunlimitd
Rated:
NC-17
[
Reviews
-
6
]
Summary: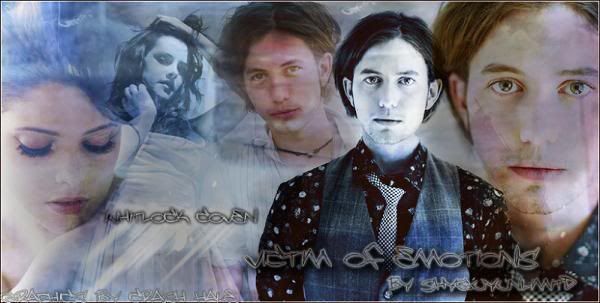 What if time itself ceased to have meaning to you? In this story Jasper must make many different decisions. Should he stay in the life he has had though it may be miserable or should he leave the known in search for something better? Rated M for future.
Categories:
Pre-Twilight
,
AU
Characters:
Alice
,
Bella
,
Jasper
Challenges:
Series:
None
Chapters:
2
Completed:
No
Word count:
9510
[Report This] Published:
June 23, 2009
Updated:
July 26, 2009
---



© 2008, 2009 Twilighted Enterprises, LLC. All Rights Reserved.
Unauthorized duplication is a violation of applicable laws.
Privacy Policy | Terms of Service


All publicly recognizable characters, settings, etc. are the intellectual property of their respective owners. The original characters and plot are the property of Stephenie Meyer. No copyright infringement is intended.