Your donations help keep this site running,
thank you very much for the support!

Penname:
DreaC [
Contact
]
Real name:
Andrea
Status:
Member
Member Since:
May 23, 2009
Website:
Beta-reader:
Yes
I'm a 20 year old girl from Alabama. I'm a college student majoring in computer science, minoring in spanish. I'm totally in love with Twilight and all things twilight. I'm a Twilight addict I can never get enough. I love writting. I write anything from songs and poems to stories. Writting is one of my favorite things to do.



[
Report This
]
Life Interrupted
by
DreaC
Rated:
NC-17
[
Reviews
-
50
]
Summary: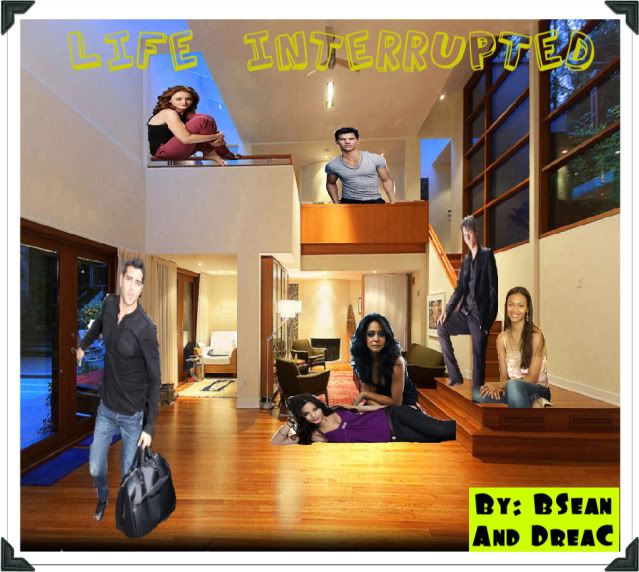 With the battle between The Cullen family and friends and the Volturi coming to a life changing end, new ties are made. Nema found Seth, and through the magic of imprinting their love flourished, but with jealousy filling the air will their love for one another be enough? Rasika imprinted on Antonia, a former member of the Volturi guard. They completed and healed the hurt from each other's past, but will Antonia's blood lust destroy their relationship? When Renesmee returns to Forks, can she endure the secrets her friends have been keeping? And can she and Jake manage to forget the past and find their way back to each other? As Claire's feelings start to change for Quil a bit earlier than he expected, will he be ready or will he let the chance to be with Claire get away? Also, when tragedy strikes, how will the group cope? Up until now, no one has seen or heard from Aro and Nahuel since they escaped from the battle. What will the group do if they come back to retaliate?
***This is the sequel to both What Lies Ahead and Growing Up Volturi. It is not necesarry to have read these stories first.***
Growing Up Volturi: After the almost war with the Volturi at the end of Breaking Dawn, Aro's curiosity and desire to have hybrids in his guard leads him to Mexico City to find Nahuel's sisters and father. Nahuel's younger sister Antonia, a powerful telepath even as a baby, is only a year old when she arrives in Italy and is raised by her sister Hunter and Aro. She joins the guard when she is six, but soon becomes unhappy with the direction her life is heading in as a member of the elite guard and Aro's executioner. Nahuel goes to the Volturi to start another war with the Cullen's and during this fight for her survival she is imprinted on by Sam's half sister, Rasika. Rasika was born and raised in London after her father left Sam's mother. He left her mother soon after he found out about her pregnancy. At sixteen Rasika's adopted father and mother moved her family to Toronto. When she was nineteen a nomadic vampire in Toronto prompted her transformation into a wolf. She survived as a wolf for thirteen years before she found the Quileutes.
In What Lies Ahead, Renesmee Cullen discovered the magic of imprinting and through many ups and down of a life filled with secrets, she came to terms about her feelings for Jacob. When a threat from the Volturi came the family was thrown into turmoil and forced once again to face the Volturi in a fight. With the Volturi not taking no for an answer, the family was forced to set their one final plan into action. They sent Nessie and Jacob to Florida, safely out of harm's way. While settling into life with her grandmother, Renee, Nessie received the news that three of her friends were killed in battle. Guilt and sadness transformed her into someone that she could no longer recognize, and she suppressed anything involving the past. All she ever wanted was to return home to her family and friends, but when the call came she was too distraught to face them, sending Jacob on the journey home alone.
Categories:
Post-Breaking Dawn
Characters:
Alice
,
Aro
,
Bella
,
Billy
,
Brady
,
Carlisle
,
Charlie
,
Claire
,
Collin
,
Demetri
,
Edward
,
Embry
,
Emily
,
Emmett
,
Esme
,
Jacob
,
Jasper
,
Leah
,
Nessie
,
Other Character
,
Phil
,
Quil
,
Renee
,
Renesmee
,
Rosalie
,
Seth
Challenges:
Series:
None
Chapters:
8
Completed:
No
Word count:
68808
[Report This] Published:
December 12, 2010
Updated:
October 16, 2011
What Lies Ahead
by
DreaC
Rated:
NC-17
[
Reviews
-
354
]
Summary: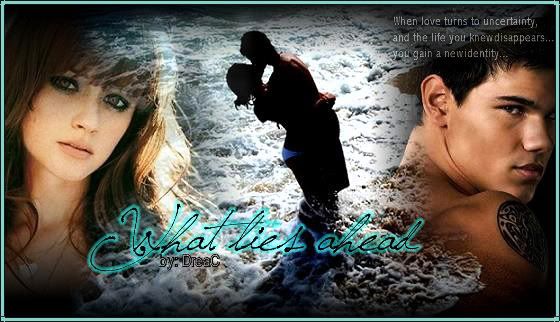 Thanks to Annamorphos for revamping the banner! You truly are awesome!
The setting is ten years after Breaking Dawn. Renesmee Cullen has been fully matured for three years. She begins to get curious as she sees that Bella, Edward, and Jacob are keeping secrets about their past from her. How will she feel when she finds out their secret? How will the family handle another threat from the Volturi? What will Renesmee do when there is suddenly a fate other than the one that has been decided for her?
Thanks to Project Team Beta and my two betas, Robbsweetangel and Batgirl8968, for the amazing betaing!
***The rating has been changed for future lemons***
Categories:
Post-Breaking Dawn
Characters:
Alice
,
Bella
,
Benjamin
,
Billy
,
Carlisle
,
Carmen
,
Charlie
,
Charlotte
,
Claire
,
Edward
,
Eleazar
,
Embry
,
Emmett
,
Esme
,
Garrett
,
Jacob
,
Jasper
,
Kate
,
Leah
,
Nessie
,
Peter
,
Phil
,
Quil
,
Renee
,
Renesmee
,
Rosalie
,
Senna
,
Seth
,
Stefan
,
Tanya
,
Tia
,
Vladimir
,
Zafrina
Challenges:
Series:
The Wolfpack Chronicles
,
Imprint Me: The Jacob and Nessie Archives
Chapters:
30
Completed:
Yes
Word count:
80071
[Report This] Published:
June 08, 2009
Updated:
January 24, 2011
Fighting the Darkness
by
DreaC
Rated:
PG
[
Reviews
-
1
]
Summary:
Amelia had long since left her past behind her. All the skeletons in her closet had been locked up, and her life started a new, until one day she felt that her past was following her...that he was following her and she knew that if he wanted her, he would find her. What she didn't know was what would happen when he did.
What happens when she comes face to face with everything that she had run away from long ago?
FINALIST IN THE CHEEKY CHICKS AND BOTHERSOME BEASTS CONTEST.
Categories:
ORIGINAL FICTION
Characters:
None
Challenges:
Series:
None
Chapters:
1
Completed:
Yes
Word count:
3767
[Report This] Published:
January 25, 2010
Updated:
January 25, 2010
---



© 2008, 2009 Twilighted Enterprises, LLC. All Rights Reserved.
Unauthorized duplication is a violation of applicable laws.
Privacy Policy | Terms of Service


All publicly recognizable characters, settings, etc. are the intellectual property of their respective owners. The original characters and plot are the property of Stephenie Meyer. No copyright infringement is intended.