Your donations help keep this site running,
thank you very much for the support!

Penname:
marrisa [
Contact
]
Real name:
marissa
Status:
Member
Member Since:
May 16, 2009
Website:
Beta-reader:
my name's marissa and i'm just a student who has an unhealthy-if it's possible to have an unhealthy-passion for all things twilight, books, and writing. i'm excited to get some stories out there when free time is a little more common in my every day life!



[
Report This
]
Fit In Where?
by
marrisa
Rated:
NC-17
[
Reviews
-
22
]
Summary:
Bella is the new girl at school with only her new friend Alice to guide her. When she and Edward first meet, will Bella fit into his life and town or will the sparks fly? Could Edward possibly be interested in this new girl? Or is she what he's been looking for? This story is rated NC-17 for a reason. There will be under-age drinking, lemons, violence, swearing, and more along the way!
Thank you so much readergoof for my gorgeous banner! and always to therunaway for being my beta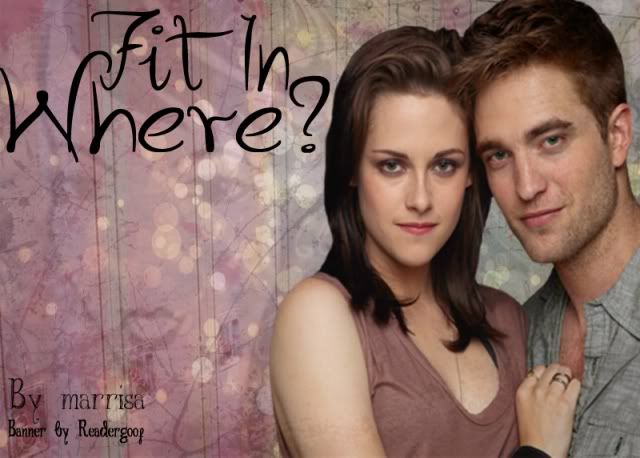 Categories:
AU-Human
Characters:
Bella
Challenges:
Series:
None
Chapters:
5
Completed:
No
Word count:
9421
[Report This] Published:
August 22, 2010
Updated:
January 15, 2011
---



© 2008, 2009 Twilighted Enterprises, LLC. All Rights Reserved.
Unauthorized duplication is a violation of applicable laws.
Privacy Policy | Terms of Service


All publicly recognizable characters, settings, etc. are the intellectual property of their respective owners. The original characters and plot are the property of Stephenie Meyer. No copyright infringement is intended.