Your donations help keep this site running,
thank you very much for the support!

Penname:
coveredinfeathers [
Contact
]
Real name:
Melissa
Status:
Member
Member Since:
April 05, 2009
Website:
Beta-reader:
I'm a 20 year old college student whose commute to NYC every day has led me to read the twilight saga more times then I'm comfortable admitting. Okay, 5. :



[
Report This
]
I Can't Get No Satisfaction
by
coveredinfeathers
Rated:
NC-17
[
Reviews
-
387
]
Summary:
Bella Swan has never been sexually satisfied by a man. After many one night stands and useless relationships, she has given up all hope that a man could pleasure her.
That is until one snowy night when Bella meets a mysterious, gorgeous man in a web cam chat room who convinces her he could change everything she knows about sex.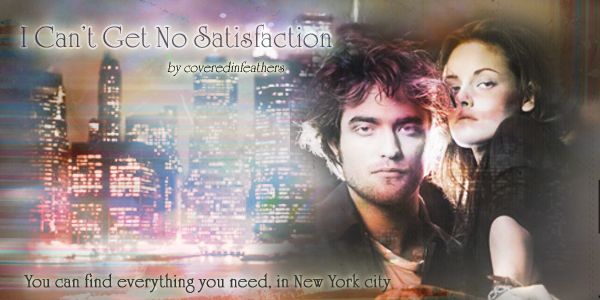 thank you milla for the beyong GORGEOUS banner <3
Categories:
AU-Human
Characters:
Alice
,
Bella
,
Charlie
,
Edward
,
Emmett
,
Jacob
,
Jasper
,
Mike
,
Rosalie
,
Tanya
Challenges:
Series:
None
Chapters:
9
Completed:
No
Word count:
23523
[Report This] Published:
April 09, 2009
Updated:
July 27, 2009
---



© 2008, 2009 Twilighted Enterprises, LLC. All Rights Reserved.
Unauthorized duplication is a violation of applicable laws.
Privacy Policy | Terms of Service


All publicly recognizable characters, settings, etc. are the intellectual property of their respective owners. The original characters and plot are the property of Stephenie Meyer. No copyright infringement is intended.