Your donations help keep this site running,
thank you very much for the support!

Penname:
Blue25 [
Contact
]
Real name:
Elizabeth
Status:
Member
Member Since:
September 01, 2008
Website:
Beta-reader:
I'm a mom. I have a dog. I love Twilight and my Blackberry. I prefer warm weather to cold and hope to someday have a better job.




Follow me on twitter! http://twitter.com/1blue25




Link to my fanfiction.net profile: http://www.fanfiction.net/u/1702829/1Blue25






[
Report This
]
Summary:
Bella returns to the town where she was born to seek out her biological father. When the police take siege on the building next door, she's trapped inside her new home and finds more than she expects from five of the strangest people she's ever met.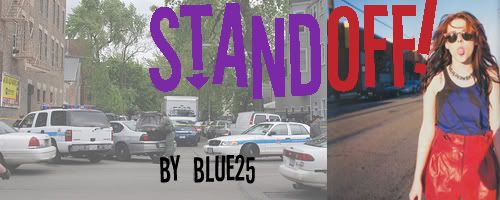 Banner thanks to Blackdogs!
Categories:
AU-Human
Characters:
Alice
,
Bella
,
Edward
,
Emmett
,
Jasper
,
Rosalie
Challenges:
Series:
None
Chapters:
11
Completed:
Yes
Word count:
73957
[Report This] Published:
June 17, 2009
Updated:
September 08, 2009
Out of Her Head
by
Blue25
Rated:
NC-17
[
Reviews
-
2757
]
Summary:
Bella Swan moves cross country to take a teaching job, trying to escape the man who broke her heart. Edward Cullen is the school's music teacher with secrets of his own. Bella and Edward find themselves thrown together trying to work through their issues and unexpected feelings for each other.

Categories:
AU-Human
Characters:
None
Challenges:
Series:
None
Chapters:
40
Completed:
Yes
Word count:
272412
[Report This] Published:
January 01, 2009
Updated:
June 26, 2009
---



© 2008, 2009 Twilighted Enterprises, LLC. All Rights Reserved.
Unauthorized duplication is a violation of applicable laws.
Privacy Policy | Terms of Service


All publicly recognizable characters, settings, etc. are the intellectual property of their respective owners. The original characters and plot are the property of Stephenie Meyer. No copyright infringement is intended.