Your donations help keep this site running,
thank you very much for the support!

Penname:
mysty1234 [
Contact
]
Real name:
Status:
Member
Member Since:
March 17, 2009
Website:
Beta-reader:


[
Report This
]
I Watched You Change
by
mysty1234
Rated:
NC-17
[
Reviews
-
13
]
Summary: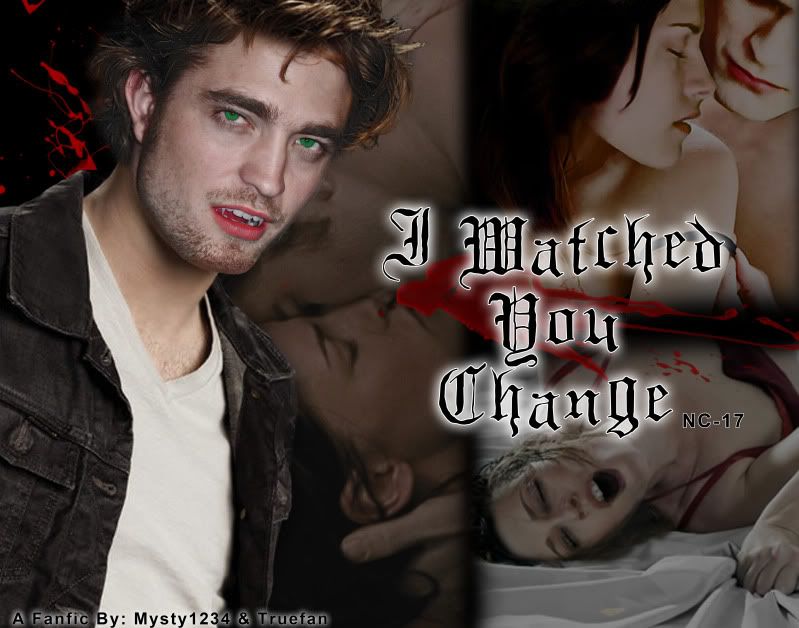 Something has driven Edward back to his family in Forks after two decades of hunting humans. A vision of a beautiful brunette following him into the forest has his venom pooling for her scent.
Bella is a college student living in Seattle when she meets the dark and alluring brother of her friend Alice. She is pulled to him and cannot seem to tear herself away from him.
Two who are alike but different, being forced together by circumstances out of their control, and also being driven apart by those same forces. Can they overcome the cruel fate the Universe has dealt them?
This story contains: Humour, Romance and angst, Fangs, leather jackets, wolves, and glowing green eyes. It also contains Badassward, Dirtyward and Backbone-ella. Beware curse words abound!
A Collaboration between Mysty1234 & Truefan
Categories:
AU
Characters:
Alice
,
Bella
,
Carlisle
,
Edward
,
Emmett
,
Esme
,
Jasper
Challenges:
Series:
None
Chapters:
2
Completed:
No
Word count:
3407
[Report This] Published:
August 18, 2010
Updated:
September 25, 2010
---



© 2008, 2009 Twilighted Enterprises, LLC. All Rights Reserved.
Unauthorized duplication is a violation of applicable laws.
Privacy Policy | Terms of Service


All publicly recognizable characters, settings, etc. are the intellectual property of their respective owners. The original characters and plot are the property of Stephenie Meyer. No copyright infringement is intended.