Your donations help keep this site running,
thank you very much for the support!

Penname:
dmomo3 [
Contact
]
Real name:
Debra
Status:
Member
Member Since:
March 11, 2009
Website:
Beta-reader:



I am a mother of 6 and have found an old passion for writing. I have done a little bit of writing on FanFic, in another genre, but recently discovered the world of Twilight. This is my first Twilight story, so I'm a tad bit nervous (sweating bullets, lol). I love reviews (who doesn't?), as they tell me how I am doing. So if you read, then I would love to hear back from you!



[
Report This
]
Good-bye Too Soon
by
dmomo3
Rated:
NC-17
[
Reviews
-
538
]
Summary: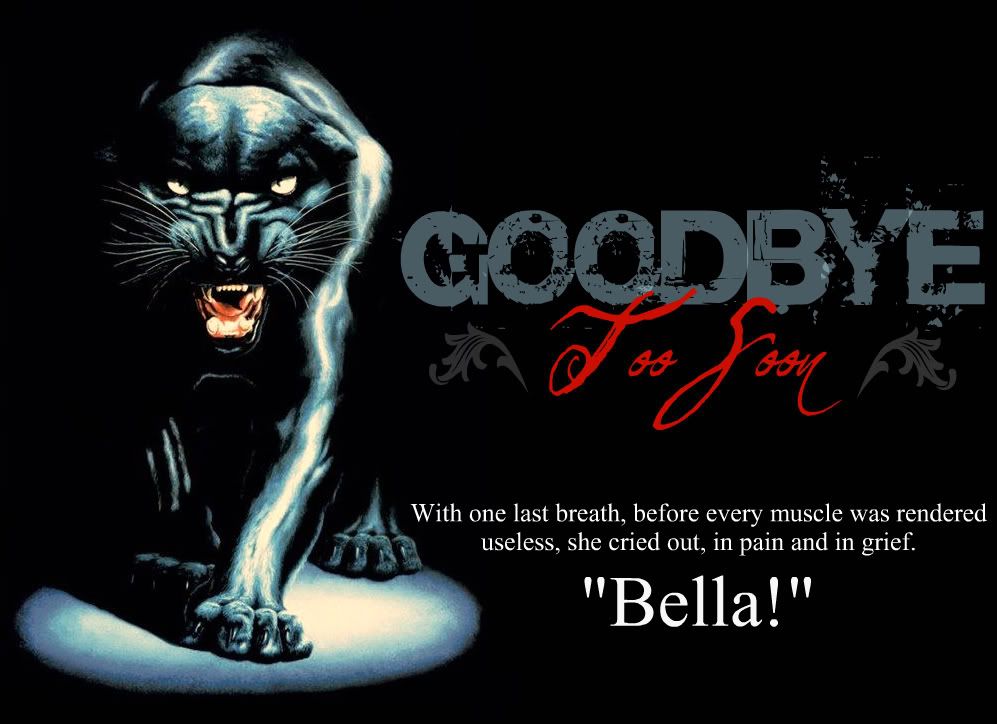 Nominated for Indie TwiFic Award. Thank you all!!!
Vote at www.theindietwificawards.com

Also: nominated for the Immortal Cookie Award. Many thanks to those who nominated it. Further submissions and voting can be found on www.immortalcookieawards.moonfruit.com.
Thank you again!!***
Edward, Bella and Alice face the Volturi in Italy and are not prepared for the test which Aro places upon Bella. Edward must now decide what he will do when he risks losing her again.
However, when a menacing creature decides to take on the entire Cullen family, will Edward ultimately have any control over Bella's destiny?
Welcome to all my Newest readers!!! Thanks for reading and for all your reviews!
Categories:
New Moon
Characters:
Edward
Challenges:
Series:
None
Chapters:
18
Completed:
No
Word count:
58508
[Report This] Published:
March 11, 2009
Updated:
June 30, 2009
---



© 2008, 2009 Twilighted Enterprises, LLC. All Rights Reserved.
Unauthorized duplication is a violation of applicable laws.
Privacy Policy | Terms of Service


All publicly recognizable characters, settings, etc. are the intellectual property of their respective owners. The original characters and plot are the property of Stephenie Meyer. No copyright infringement is intended.