Your donations help keep this site running,
thank you very much for the support!

Penname:
JacksonsGirl [
Contact
]
Real name:
Crystal
Status:
Member
Member Since:
March 08, 2009
Website:
www.twifans.com
Beta-reader:
No
Not much to say really. I am lover of Twilight and Fan Fiction.. what better way to enjoy them both..lol




I am in my early 30's and I work for a large retail giant in the accounting office. I love my job! I also have a serious crush on Jackson Rathbone, Ashley Greene and Nikki Reed. Seriously.. Raarr..lol I think I have some strange interest in Taylor Lautner.. but I don't know if it's platonic or sexual.. strange right? Peter Facinelli TOTALLY stole my heart in Atlanta, Georgia and he smells DIVINE!!




That is about all. Oh, and I am addicted to twifans.com!!



[
Report This
]
Caged
by
JacksonsGirl
Rated:
NC-17
[
Reviews
-
113
]
Summary: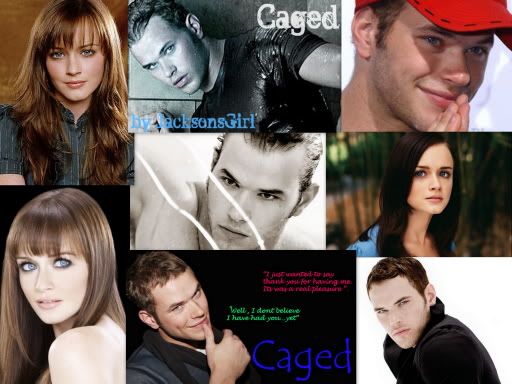 Paige Jane Larson grew up wanting very little for herself. Her childhood was filled with many attempts at spoiling by her doting, and very wealthy, parents. None of this affected Paige. Not much did, until she discovered her true passion...Photography. This is where she came to life. She could show the world to people in just one shot. As she got older and out of school, she got into the business professionally. She enjoyed her work, but something was always missing.
Now with a new job in hand, along with some serious amount of drama, Paige heads to Australia to start her career in the Movie industry. This was the job that would lead her to find what that missing element was....love.
Follow Paige through her experiences on and off set as she makes her way back from Australia, to the set of the most anticipated movie in 2008, Twilight.
Forum Topic here: http://www.twilighted.net/forum/viewtopic.php?f=35&t=3460
Categories:
Other
Characters:
Ashley Greene
,
Bella
,
Billy
,
Cam Gigandet
,
Edward
,
Elizabeth Reeser
,
Emmett
,
Jackson Rathbone
,
Jacob
,
Kellan Lutz
,
Kristen Stewart
,
Nikki Reed
,
Other Character
,
Peter Facinelli
,
Robert Pattinson
,
Taylor Lautner
Challenges:
Series:
None
Chapters:
13
Completed:
No
Word count:
39031
[Report This] Published:
March 16, 2009
Updated:
August 28, 2010
---



© 2008, 2009 Twilighted Enterprises, LLC. All Rights Reserved.
Unauthorized duplication is a violation of applicable laws.
Privacy Policy | Terms of Service


All publicly recognizable characters, settings, etc. are the intellectual property of their respective owners. The original characters and plot are the property of Stephenie Meyer. No copyright infringement is intended.