Your donations help keep this site running,
thank you very much for the support!

Penname:
COLDASICEx3 [
Contact
]
Real name:
Lerin
Status:
Member
Member Since:
July 20, 2008
Website:
Beta-reader:
Yes


[
Report This
]
Stuck in the Middle With You
by
COLDASICEx3
Rated:
NC-17
[
Reviews
-
916
]
Summary:
When Jasper Whitlock and Alice Masen tied the knot, they hoped their own siblings would have the same happy ending. Jasper's sister, Isabella, was at the peak of her career, leaving very little time for love. Alice's brother, Edward, was in the process of moving thousands of miles in the name of business.
What happens when Jasper and Alice insist on accompanying Edward to Seattle while he finds his new base of operation, all while staying in Isabella's penthouse?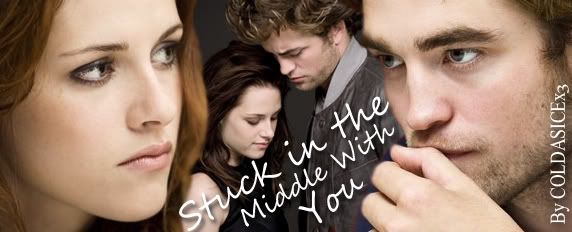 Categories:
AU-Human
Characters:
Bella
,
Carlisle
,
Charlie
,
Edward
,
Esme
,
Jacob
,
Jasper
,
Lauren
,
Renee
,
Rosalie
Challenges:
Series:
None
Chapters:
31
Completed:
Yes
Word count:
77087
[Report This] Published:
August 06, 2008
Updated:
July 05, 2009
---



© 2008, 2009 Twilighted Enterprises, LLC. All Rights Reserved.
Unauthorized duplication is a violation of applicable laws.
Privacy Policy | Terms of Service


All publicly recognizable characters, settings, etc. are the intellectual property of their respective owners. The original characters and plot are the property of Stephenie Meyer. No copyright infringement is intended.