Your donations help keep this site running,
thank you very much for the support!

Penname:
Annalori [
Contact
]
Real name:
Anna
Status:
Member
Member Since:
February 25, 2012
Website:
Beta-reader:
No
I'm a married mother of 3 children. I have a B.A. in History of UNC-Chapel Hill. I'm a financial researcher by day. My writing experience until now has been wedding/baby/birthday party invitations, PTO newsletters, letters to politicians when I don't like what they are doing, and facebook status reports. I read Gone with the Wind when I was 12 and never looked back. I like books with lots of pages, lots of history, & lots of interesting storytelling. I was an Anne Rice fan during the 1980s and received a college scholorship partially based on an essay I wrote about the spiritual struggles Anne Rice's vampire faced. I refused to read any other vampire novels (except Dracula, which I had to read in college) until I saw the movie Twilight with my teenage daughter. I quickly fell in love with Bella and Edward and bought "her" all the books, and now all the movies too! I read all genres, but love a good romance in between more serious books. I've often come up with ideas that I thought would make a good romance novel, but being married to an English major who is now a high school English teacher, adjunct literature professor, and professional writer himself, I was afraid I wouldn't measure up. He told me that people don't pick up a guitar and start composing their own music, they start by playing songs by other musicians. He told me that fan fiction was a great place to start, and so, here goes!




Note: I recently started posting Cloud Cover on Fanfiction.net to avoid delays in validation!



[
Report This
]
Cloud Cover
by
Annalori
Rated:
R
[
Reviews
-
49
]
Summary: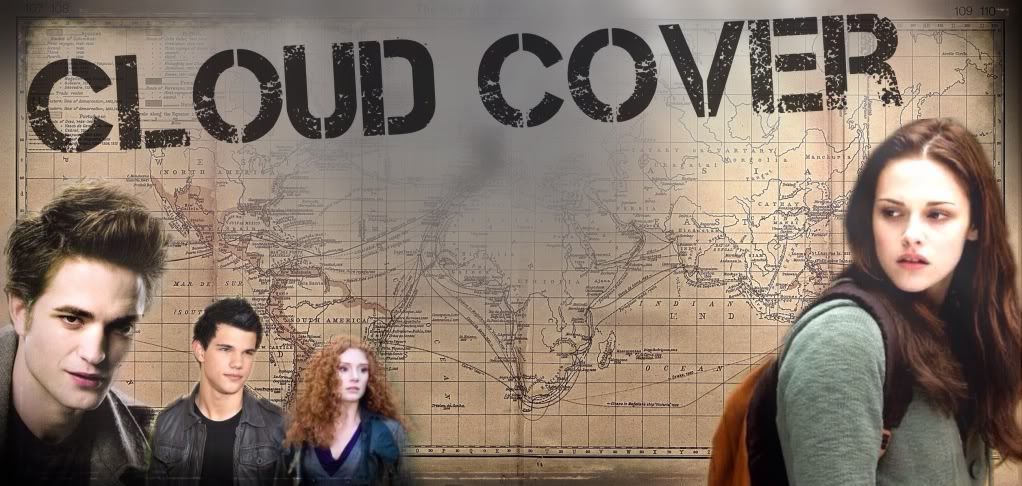 Emily invites Bella to spend the last day of Spring Break with her. Bella does not cliff dive, but instead, dives into her own psyche. Emily and Sam are making it work despite the fact Sam maimed Emily. Bella decides to be as persistant with Edward as Sam was with Emily. Now the pesky task of finding a Vampire in a haystack. Will Alice's vision be a help or hindrance? Will Jacob follow Bella? Can she afford all this travel on her measly college fund and Newton's paycheck?
Categories:
New Moon
,
AU
Characters:
Bella
Challenges:
Series:
None
Chapters:
6
Completed:
No
Word count:
30532
[Report This] Published:
March 25, 2012
Updated:
May 20, 2012
---



© 2008, 2009 Twilighted Enterprises, LLC. All Rights Reserved.
Unauthorized duplication is a violation of applicable laws.
Privacy Policy | Terms of Service


All publicly recognizable characters, settings, etc. are the intellectual property of their respective owners. The original characters and plot are the property of Stephenie Meyer. No copyright infringement is intended.