Your donations help keep this site running,
thank you very much for the support!

Penname:
DawntoDust [
Contact
]
Real name:
Jennifer
Status:
Member
Member Since:
May 15, 2011
Website:
Beta-reader:
Yes
Graduated with a BA in English, minor in British History and Religious Studies from Texas A&M. I love fanfiction and hope that through this medium that I may be able to perfect my writing skills. I am currently working as a pre-school teacher and researching and writing historical fiction.




Rolling in the Deep is my first fan fic. CURRENTLY ON HIATUS. Due to my hospitalizations for anorexia I have been having trouble writing about a world that I can no longer participate in. Hopefully when I return to dance I will be able to return to this story. I do plan on finishing it.




Brink of Madness is a Historical Fiction piece in which all of our Twilight favorites are at the court of the notorious Henry VIII. I hope you enjoy!



[
Report This
]
Brink of Madness
by
DawntoDust
Rated:
NC-17
[
Reviews
-
6
]
Summary:
Isabella Swan is a young heiress at the court of Henry VIII who has no wish to marry. Will she find love with her future husband, or will she be doomed to live a life with nothing in it but duty?
Categories:
AU-Human
Characters:
Bella
,
Edward
Challenges:
Series:
None
Chapters:
1
Completed:
No
Word count:
5004
[Report This] Published:
September 15, 2012
Updated:
October 03, 2012
Rolling in the Deep
by
DawntoDust
Rated:
NC-17
[
Reviews
-
22
]
Summary:
Edward left Bella a year ago, what happens now when they are cast to dance together? Will life imitate art or will they be left thinking they could have had it all? AH, cannon couples, and lemony goodness. ON HIATUS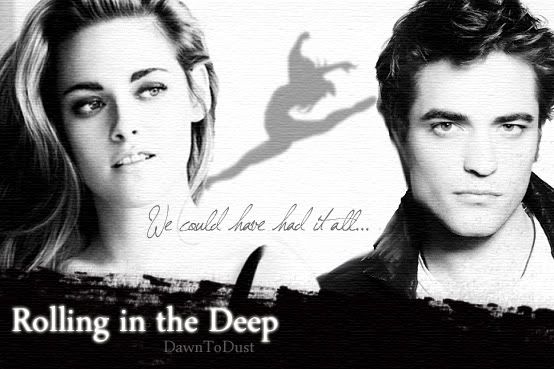 Categories:
AU-Human
Characters:
Bella
Challenges:
Series:
None
Chapters:
3
Completed:
No
Word count:
9360
[Report This] Published:
June 05, 2011
Updated:
March 02, 2012
---



© 2008, 2009 Twilighted Enterprises, LLC. All Rights Reserved.
Unauthorized duplication is a violation of applicable laws.
Privacy Policy | Terms of Service


All publicly recognizable characters, settings, etc. are the intellectual property of their respective owners. The original characters and plot are the property of Stephenie Meyer. No copyright infringement is intended.