Your donations help keep this site running,
thank you very much for the support!

Penname:
wmrcaz [
Contact
]
Real name:
Wendy and Caz
Status:
Member
Member Since:
November 20, 2010
Website:
Beta-reader:
No
Hey, thanks for checking us out. We're just two moms who love Twilight and decided to write a story together. Like many in the fandom, we've become great friends despite the fact that we haven't met. Someday, maybe...



[
Report This
]
Sexual Healing
by
wmrcaz
Rated:
NC-17
[
Reviews
-
263
]
Summary:
Man-whore Edward Cullen is forced into seeing a therapist by his father. When he sees psychologist Dr. Isabella Swan to "deal" with his issues, sparks will fly. What will happen when the only woman Edward's ever really wanted is the one he can't have?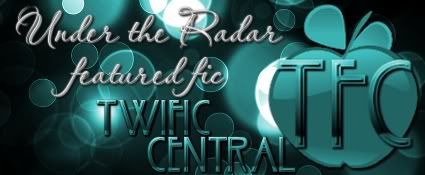 Categories:
AU-Human
Characters:
Bella
,
Edward
Challenges:
Series:
None
Chapters:
24
Completed:
No
Word count:
129835
[Report This] Published:
November 22, 2010
Updated:
November 10, 2011
---



© 2008, 2009 Twilighted Enterprises, LLC. All Rights Reserved.
Unauthorized duplication is a violation of applicable laws.
Privacy Policy | Terms of Service


All publicly recognizable characters, settings, etc. are the intellectual property of their respective owners. The original characters and plot are the property of Stephenie Meyer. No copyright infringement is intended.