Your donations help keep this site running,
thank you very much for the support!

Penname:
dontcallmeLeeLee [
Contact
]
Real name:
Stells
Status:
Member
Member Since:
May 11, 2010
Website:
http://www.fanfiction.net/u/1848664/dontcallmeLeeLee
Beta-reader:
No
My penname is don'tcallmeLeeLee but my name's Stella, so please don't call me Lee-Lee (:P). You can call me Stells, Stellz or S.




I'm 23 years old and I live in Spain.




I speak both Spanish and English fluently.




I'm a huge fan of Leah Clearwater, (so yeah! Be careful! ;D). I love her! Most people think she's a she wolf (to be polite), but what nobody understands is why she acts like she does; it's her way of protecting herself, and that's why I think she's the best. She's the strong and unique, that's what makes her so special.




Oh, and thanks to vegetarianvamps for sharing this place (you love) with me. I hope to get to know more people and make this place my favorite scape whenever I feel bad.




My friends in Twilighted (hoping to make this list bigger):






[
Report This
]
The Two Sides of the Moon
by
dontcallmeLeeLee
Rated:
PG-13
[
Reviews
-
20
]
Summary: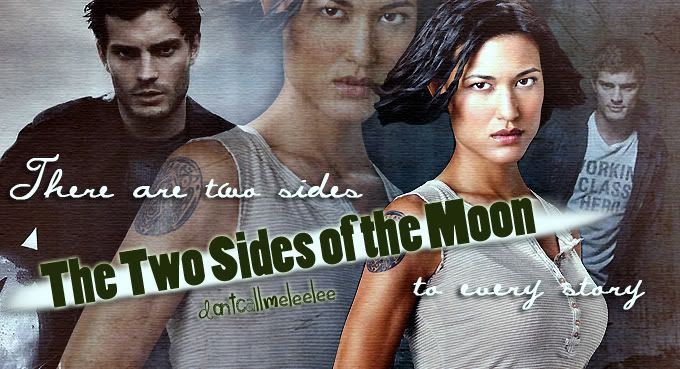 This banner was created by the the amazing and ultra-talented Paula (FrozenSoldier) check her extraordinary work here: http://www.twilighted.net/forum/viewtopic.php?f=27&t=9819
Post BD. After the non-war, Leah finds herself fighting for a life without pain and loneliness. She starts getting along with her pack mates, and life brought her a new beginning when she's accepted in college. There, she met the man of her life, a man she started hating and that hides a secret.
Categories:
Post-Breaking Dawn
Characters:
Leah
Challenges:
Series:
None
Chapters:
20
Completed:
No
Word count:
49755
[Report This] Published:
June 09, 2010
Updated:
September 02, 2011
---



© 2008, 2009 Twilighted Enterprises, LLC. All Rights Reserved.
Unauthorized duplication is a violation of applicable laws.
Privacy Policy | Terms of Service


All publicly recognizable characters, settings, etc. are the intellectual property of their respective owners. The original characters and plot are the property of Stephenie Meyer. No copyright infringement is intended.