Your donations help keep this site running,
thank you very much for the support!

Penname:
muchamas [
Contact
]
Real name:
Layla
Status:
Member
Member Since:
February 17, 2009
Website:
Beta-reader:
Hello, duckies!




I can't really call myself a writer, but I thoroughly enjoy writing. I read constantly, and Twifanfiction is high up on my most-read-and-will-read-again list. I adore and crave the awesomeness that is put forth by SM's fan community. It's always a pleasure to be privy to these amazing and beautiful stories that everyone writes.

Feel free to criticize me, correct me, review me, love me, praise me, despise me, or outwit me! I love reviews. The smile I get from seeing an inbox full of reviews is just... childlike.

Muchalove-Muchamas.



[
Report This
]
Equilibrium
by
muchamas
Rated:
NC-17
[
Reviews
-
63
]
Summary: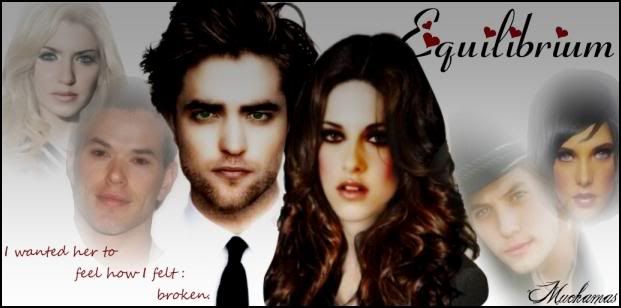 Edward is intelligent and relatively condescending to anyone that isn't part of his inner circle.
Enter Bella, beautiful, also intelligent, and up for any challenge Edward throws her way.
Can he let go of his past and accept her... his equal? And, more importantly... can she?
Categories:
AU-Human
Characters:
Alice
,
Bella
,
Edward
,
Emmett
,
Jasper
,
Rosalie
Challenges:
Series:
None
Chapters:
7
Completed:
No
Word count:
35248
[Report This] Published:
April 25, 2009
Updated:
September 09, 2009
Fragile Summer
by
muchamas
Rated:
NC-17
[
Reviews
-
26
]
Summary: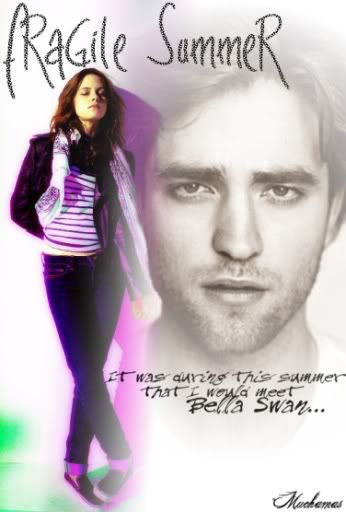 Edward Cullen is a somewhat lonely boy who only associates with the people he loves and trusts. He refers to these people as his family, and he doesn't just count blood as a relation.
He's almost perfectly content to remain the sort of seventh wheel in his family, but the summer before his Senior year at Forks High begins, he meets Bella Swan. Bella is a loner, too, but she's also completely different from Edward and anyone he's ever met.
So what happens when Edward meets this beautiful young woman during his last childhood summer? What will he learn, and what mistakes will he make? What mistakes will he allow her to make?
And, more importantly—can the connection they build last through the summer?
Categories:
AU
,
AU-Human
Characters:
Alice
,
Bella
,
Carlisle
,
Edward
,
Emmett
,
Esme
,
Jasper
,
Rosalie
Challenges:
Series:
None
Chapters:
3
Completed:
No
Word count:
12571
[Report This] Published:
May 28, 2009
Updated:
August 20, 2009
---



© 2008, 2009 Twilighted Enterprises, LLC. All Rights Reserved.
Unauthorized duplication is a violation of applicable laws.
Privacy Policy | Terms of Service


All publicly recognizable characters, settings, etc. are the intellectual property of their respective owners. The original characters and plot are the property of Stephenie Meyer. No copyright infringement is intended.