Your donations help keep this site running,
thank you very much for the support!

Penname:
psvtiger [
Contact
]
Real name:
Dacia
Status:
Member
Member Since:
February 08, 2009
Website:
Beta-reader:
I've enjoyed reading and writing since I've been old enough to do both. :)


I'm not that hip with all the fandom communities and competitions that seem to go on, but I'm a joiner at heart, so I'm open to putting together a fic for a contest or a fun theme.

[
Report This
]
Lightning Crashes
by
psvtiger
Rated:
R
[
Reviews
-
610
]
Summary: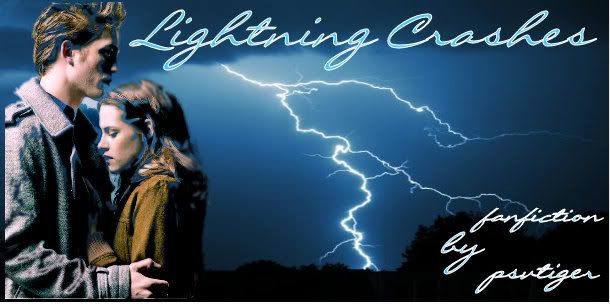 Bella makes the decision to leave Phoenix forever after a tragic accident. Seeking a fresh start, she heads to the small town of Forks to live with Charlie. The cold numbness that has imprisoned Bella's heart begins to subside when she finds herself falling for the only person at Forks High School capable of tearing down her walls.


Canon pairings, AU for loosely following Twilight original plot. Some angst -- especially in the beginning.
Categories:
Twilight
,
AU
Characters:
Alice
,
Angela
,
Bella
,
Ben
,
Billy
,
Carlisle
,
Charlie
,
Edward
,
Emmett
,
Eric
,
Esme
,
Jacob
,
James
,
Jasper
,
Jessica
,
Lauren
,
Laurent
,
Mike
,
Phil
,
Renee
,
Rosalie
,
Tyler
,
Victoria
Challenges:
Series:
None
Chapters:
23
Completed:
No
Word count:
110901
[Report This] Published:
March 21, 2009
Updated:
October 27, 2011
---



© 2008, 2009 Twilighted Enterprises, LLC. All Rights Reserved.
Unauthorized duplication is a violation of applicable laws.
Privacy Policy | Terms of Service


All publicly recognizable characters, settings, etc. are the intellectual property of their respective owners. The original characters and plot are the property of Stephenie Meyer. No copyright infringement is intended.