Your donations help keep this site running,
thank you very much for the support!

Penname:
bannerday [
Contact
]
Real name:
Status:
Member
Member Since:
March 01, 2010
Website:
Beta-reader:
No
I was a high school bookworm Bella. That was then...




This is now:




I am a wife to my own personal Edward...have been for twenty six years now. I'm also a mother to two college aged kids. If you're in college, maybe I'm YOUR mother. Think about that! I am a high school teacher and I speak several languages. I am certainly old enough to know better....yeah, I've got decades on most of you...but I love my Twilight fiction-addiction...it's my own personal brand of fun-times.




Edward Cullen, I promise to love you forever--every single day of forever.




And I believe in a HEA (Happily Edward After) Every. Single. Time.




I feel better now that you know a little bit about me. I'd love to hear from you. Don't be shy.



[
Report This
]
Fan Fiction, Sex Gods and Single Girls
by
bannerday
Rated:
NC-17
[
Reviews
-
2060
]
Summary: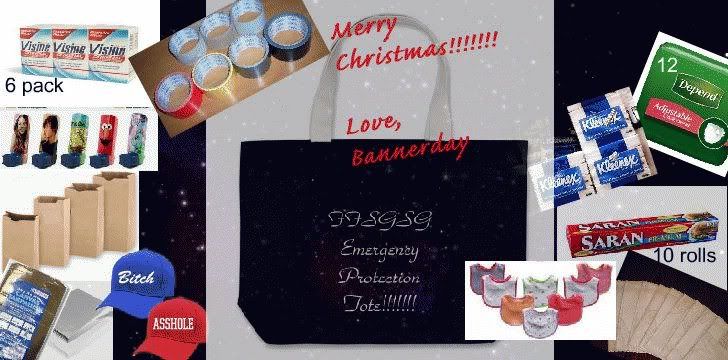 New teacher and aspiring writer, Bella Swan, moves to Seattle. She finds fan-fiction-creation-inspiration in the attractive and surly playboy who lives in the upscale condo across from hers. As her newest on-line story, From Hate to Heat, develops so does a correspondence with a mysterious reader/reviewer of that story. Who, exactly is reading Bella's/bellybeans' fanfic? It's a case of art imitating life and life imitating art. A fan-fic within a fan-fic story with all the canon usuals. Hilarity/UST/Love and lemons.
Categories:
Twilight
Characters:
Alice
,
Bella
,
Edward
,
Emmett
,
Jasper
,
Rosalie
Challenges:
Series:
None
Chapters:
70
Completed:
Yes
Word count:
487774
[Report This] Published:
June 21, 2011
Updated:
January 28, 2014
The Transfer
by
bannerday
Rated:
NC-17
[
Reviews
-
3915
]
Summary:
Bella transfers to the University of Washington and lives in a dorm with the Twilight usuals. The incredibly beautiful guy with the coppery-bronze hair is such a jerk when their lives first collide, but they cannot ignore the fact that they are drawn to each other. However, Bella has a boyfriend back home and Edward doesn't plan to get involved. A terrible experience has made him reluctant to form any attachments. But sometimes you find what you didn't even know you were looking for.
A little angst and lots of romance. Humor with a nosy Emmett, Rose, Jasper and Alice. Add a potential stalker. Top it all off with undeniable sexual tension and eventually some very hot sexy-times. BPOV and EPOV
Drooltastic banner by the lovely ZEE_21.
Categories:
AU-Human
Characters:
Alice
,
Bella
,
Edward
,
Emmett
,
Jasper
,
Rosalie
Challenges:
Series:
None
Chapters:
73
Completed:
Yes
Word count:
511466
[Report This] Published:
March 08, 2010
Updated:
July 11, 2011
One Stupid Thing
by
bannerday
Rated:
NC-17
[
Reviews
-
180
]
Summary:
When thirteen year old Edward Cullen met sixteen year old Isabella Swan she became his "Older-Woman-Secret-Crush." Over the next ten years their lives drifted apart only to have Fate bring them back together, again and again. Now at ages 26 and 23 they are reunited in Forks. Bella is preparing to marry the wrong man...in Edward's eyes. Bella is headed to the altar, and Edward is running out of time... Can he convince her that there is another choice? Will Fate intervene just one more time? Or just maybe...a little bit of both?
Told through flashbacks from both BPOV and EPOV. Lemons later because it would just be sooooo inapropriate at their beginning! Humor, romance, angst and suspense...because I love it all!
And a big thank you to my very own Twi-Ho...Twi-Holoic for the beautiful banner below!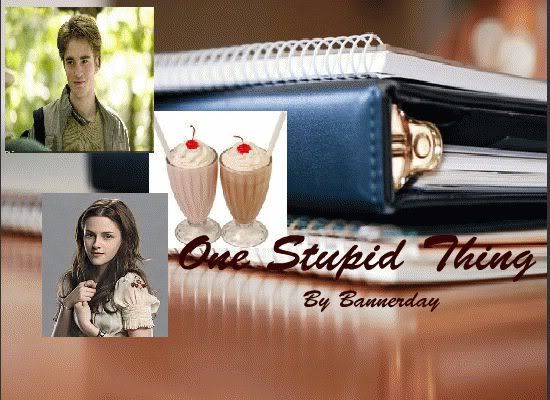 Categories:
AU-Human
Characters:
Alice
,
Bella
,
Edward
,
Emmett
,
Jacob
,
Jasper
,
Rosalie
Challenges:
Series:
None
Chapters:
11
Completed:
No
Word count:
65744
[Report This] Published:
March 20, 2011
Updated:
June 20, 2011
---



© 2008, 2009 Twilighted Enterprises, LLC. All Rights Reserved.
Unauthorized duplication is a violation of applicable laws.
Privacy Policy | Terms of Service


All publicly recognizable characters, settings, etc. are the intellectual property of their respective owners. The original characters and plot are the property of Stephenie Meyer. No copyright infringement is intended.