Your donations help keep this site running,
thank you very much for the support!

Penname:
scammy1980 [
Contact
]
Real name:
Samantha
Status:
Member
Member Since:
February 22, 2010
Website:
Beta-reader:
No
I'm a mum of three. I live in Brisbane Australia. I have at the moment one story which is Can You Really Fight Fate?



[
Report This
]
Can You Really Fight Fate?
by
scammy1980
Rated:
R
[
Reviews
-
96
]
Summary: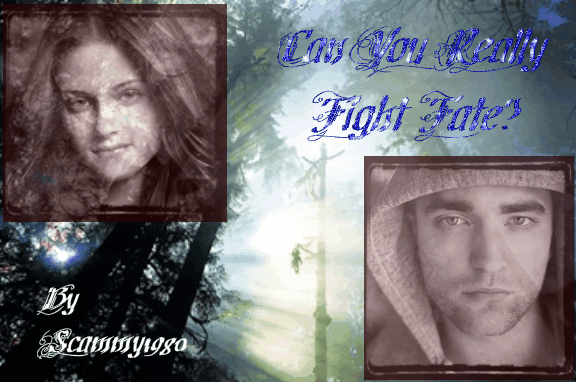 Edward is seventeen and has been attending school for four years away from his family. Now that he's home, what will happen when he meets the stranger who he believes has stolen his family from him? This isn't your typical Bella/Edward fall in love at first sight story. Follow along as the fireworks fly and love is born out of a journey of hurt feelings, misunderstandings, and finally joy.
Categories:
AU-Human
Characters:
Edward
Challenges:
Series:
None
Chapters:
17
Completed:
Yes
Word count:
31102
[Report This] Published:
August 13, 2010
Updated:
January 12, 2013
---



© 2008, 2009 Twilighted Enterprises, LLC. All Rights Reserved.
Unauthorized duplication is a violation of applicable laws.
Privacy Policy | Terms of Service


All publicly recognizable characters, settings, etc. are the intellectual property of their respective owners. The original characters and plot are the property of Stephenie Meyer. No copyright infringement is intended.