Your donations help keep this site running,
thank you very much for the support!

Penname:
Echo [
Contact
]
Real name:
Rebecca
Status:
Member
Member Since:
January 26, 2009
Website:
Beta-reader:
Yes
I, of course, am a Twilight fan. I hope to become a writer someday, so I have decided to test my skills on this site and see how I measure up with some of the other authors. Enjoy my stories, kiddies.



[
Report This
]
Killing Death
by
Echo
Rated:
NC-17
[
Reviews
-
155
]
Summary:
Meet Edward, serial killer.
At only seventeen years old, he has already grown to be a killer. When a detective catches wind of his doings he will stop at nothing to destroy whoever threatens his freedom, as well as the man that made him who he is now. Enter Bella, innocent bystander.When she witnesses Edward kill, she naturally runs screaming. Can the two find love in death?
WARNING: Dark Themes. Graphic descriptions of mutilated corpses.
Banners by Deviants of the Dark!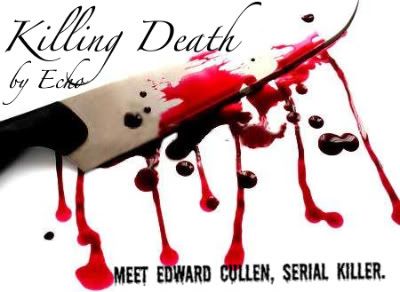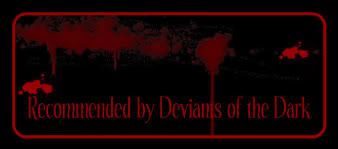 Categories:
AU-Human
Characters:
Bella
,
Edward
Challenges:
Series:
None
Chapters:
9
Completed:
No
Word count:
19379
[Report This] Published:
December 15, 2009
Updated:
June 27, 2010
---



© 2008, 2009 Twilighted Enterprises, LLC. All Rights Reserved.
Unauthorized duplication is a violation of applicable laws.
Privacy Policy | Terms of Service


All publicly recognizable characters, settings, etc. are the intellectual property of their respective owners. The original characters and plot are the property of Stephenie Meyer. No copyright infringement is intended.