Your donations help keep this site running,
thank you very much for the support!

Fridays at Noon
by
followstrouble1017
Rated:
NC-17
[
Reviews
-
872
]
Summary: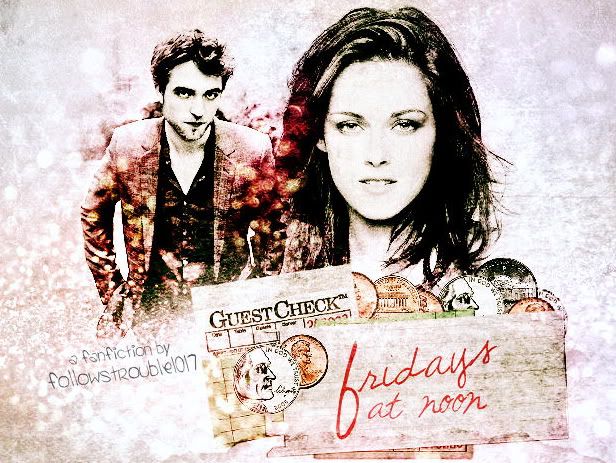 Handsome yet arrogant Edward Masen's life intersects with Bella Swan when she takes a job as a waitress at the restaurant he dines at for lunch every Friday. He doesn't know how to love anything or anyone, and she isn't impressed by the things that usually have women falling at his feet. He's got secrets and a temper - can Bella break down his walls? She'll get her chance Fridays at noon...
Thanks to Beautiful Liar for the awesome banner
Categories:
AU-Human
Characters:
Bella
,
Edward
Challenges:
Series:
None
Chapters:
31
Completed:
Yes
Word count:
236322
[Report This] Published:
October 29, 2010
Updated:
August 30, 2011
---



© 2008, 2009 Twilighted Enterprises, LLC. All Rights Reserved.
Unauthorized duplication is a violation of applicable laws.
Privacy Policy | Terms of Service


All publicly recognizable characters, settings, etc. are the intellectual property of their respective owners. The original characters and plot are the property of Stephenie Meyer. No copyright infringement is intended.