Your donations help keep this site running,
thank you very much for the support!

Penname:
Stormy0210 [
Contact
]
Real name:
Status:
Member
Member Since:
February 04, 2010
Website:
Beta-reader:


[
Report This
]
Timing is Everything
by
Stormy0210
Rated:
NC-17
[
Reviews
-
382
]
Summary: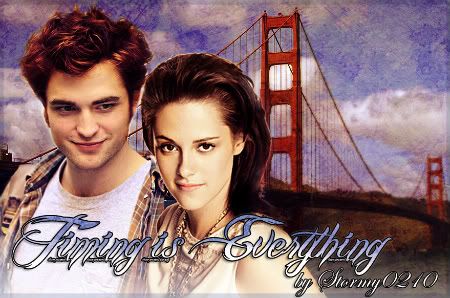 Bella is a full-fledged grown-up. Well-traveled, accomplished, sophisticated, and trying to ignore the loneliness that keeps creeping up on her. When she meets a handsome, exciting, and significantly younger man, a new part of her awakens. But will their two drastically different places in life be too much to conquer?
Many hearty thanks to SoapyMayhem for the amazing banner!
Categories:
AU-Human
Characters:
Alice
,
Angela
,
Bella
,
Ben
,
Carlisle
,
Edward
,
Emmett
,
Esme
,
Jacob
,
James
,
Jasper
,
Rosalie
Challenges:
Series:
None
Chapters:
33
Completed:
No
Word count:
87430
[Report This] Published:
September 28, 2010
Updated:
December 05, 2011
---



© 2008, 2009 Twilighted Enterprises, LLC. All Rights Reserved.
Unauthorized duplication is a violation of applicable laws.
Privacy Policy | Terms of Service


All publicly recognizable characters, settings, etc. are the intellectual property of their respective owners. The original characters and plot are the property of Stephenie Meyer. No copyright infringement is intended.