Your donations help keep this site running,
thank you very much for the support!

Penname:
Shelindrea [
Contact
]
Real name:
Elizabeth
Status:
Member
Member Since:
January 25, 2010
Website:
Beta-reader:
Yes
45 yr old former special ed teacher. Loves reading anything and everything.



[
Report This
]
The Duke and the Dove
by
Shelindrea
New!
Rated:
NC-17
[
Reviews
-
42
]
Summary:
Gorgeous banner was created by don'tcallmeLeeLee from Printing Paws. Thank you!
Banner created by paydayoo
Lord Jacob Black, Earl of Wolf's Bridge must find a wife before the month's end or his father, William, Duke of La Push will disinherit him. They have been long estranged and in hopes of making Jacob become more serious his father has made this ultimatum.
Renesmee is a girl raised in a completely different world. She resides in the most exclusive brothel in all of London. She has finally gotten to the age where she can earn her keep and her virginity is about to be auctioned off to the highest bidder. Her fate as a "dove" seems sealed. But Renesmee caught the attention of Jacob from the time she was six years old. He was charmed by the imp who fell from a tree and into his life.
Jacob has seen to it that Ness was educated and looked after. Until he went off to war. Two years later he returns to a father who is ill and demanding his marriage. He also discovers his "little bird" is about to become what he tried to prevent. When he goes to rescue his friend from becoming a harlot he discovers she is no longer a child.
Could Ness be the answer to Jacob's prayers? Could she be the woman who will share his life and his bed without the complication and trap of love?
Or will Ness demand that Jacob face his demons and fully accept not only her body, but her heart as well?
Categories:
AU-Human
Characters:
Jacob
,
Nessie
Challenges:
Series:
None
Chapters:
19
Completed:
No
Word count:
46670
[Report This] Published:
January 14, 2013
Updated:
May 19, 2013
Courtesan
by
Shelindrea
Rated:
NC-17
[
Reviews
-
143
]
Summary: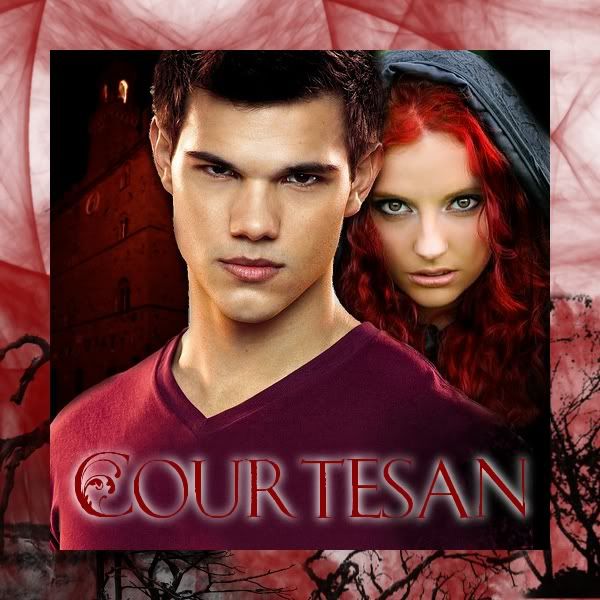 Nessie is a girl taken from her home to be a slave of Volterra. She is purchased by Edward Cullen and his wife, Bella. They find her a delight and make her a useful member of their life, even gifting her to Edward's captain of the guard, Jacob.
Jacob accepts Nessie as his personal slave, but as each day passes he realizes that his affection for her is growing. She loves him, and he her. However, her status as a slave means that he can not truly honor her by sharing his life with her as he wishes.
He knows to have her as his life partner he must free her, but he fears losing her if she is free to choose.
But before he can move to free her she catches the eye of Caius, the nephew of Volterra's ruler. Caius is a cruel and sadistic man who has never failed to get what he wants and he wants Nessie.
Categories:
AU-Human
Characters:
Nessie
Challenges:
Series:
None
Chapters:
43
Completed:
Yes
Word count:
165915
[Report This] Published:
October 31, 2011
Updated:
January 13, 2013
The In-Between
by
Shelindrea
Rated:
R
[
Reviews
-
155
]
Summary:
The Volturri have departed and life goes on for the Cullens and the pack. Renesme is growing up and Jacob is growing deeper and deeper in love. Their love is magical, but how with the magical world respiond to it. What happens when Nahuel returns to fight for his percieved destiny? And can the Volturi survive a betrayal and a parting that will ally some with the Cullens and make others forever their enemies?
A Special thank you to content1 not only the best validation Beta, but the best story Beta EVER. Thank you so much.
Twilighted beta: content1
Awesome banner provided by Moonlit Dreams
Categories:
Post-Breaking Dawn
Characters:
Alice
,
Bella
,
Billy
,
Caius
,
Carlisle
,
Charlie
,
Claire
,
Collin
,
Demetri
,
Edward
,
Eleazar
,
Embry
,
Emily
,
Emmett
,
Esme
,
Felix
,
Jacob
,
Jane
,
Jared
,
Jasper
,
Leah
,
Marcus
,
Nessie
,
Paul
,
Quil
,
Renesmee
,
Rosalie
,
Sam
,
Seth
Challenges:
Series:
Imprint Me: The Jacob and Nessie Archives
Chapters:
27
Completed:
Yes
Word count:
50261
[Report This] Published:
July 11, 2010
Updated:
November 14, 2011
---



© 2008, 2009 Twilighted Enterprises, LLC. All Rights Reserved.
Unauthorized duplication is a violation of applicable laws.
Privacy Policy | Terms of Service


All publicly recognizable characters, settings, etc. are the intellectual property of their respective owners. The original characters and plot are the property of Stephenie Meyer. No copyright infringement is intended.