Your donations help keep this site running,
thank you very much for the support!

Penname:
kittenesque [
Contact
]
Real name:
Dana
Status:
Member
Member Since:
March 17, 2009
Website:
Beta-reader:
I'm Dana, I'm from Sweden and English is not my mother tongue, but I studied at an English university so hopefully I am able to write in a way that you all are. I love the stories on Twilighted, and I hope you like mine, too!



[
Report This
]
One Dark Evening
by
kittenesque
Rated:
NC-17
[
Reviews
-
25
]
Summary: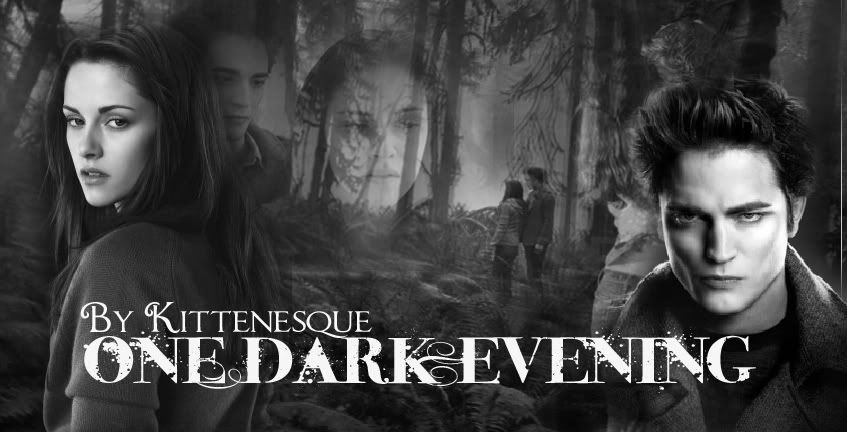 banner by bondgirl
Bella Swan has had enough of her boring and mediocre life in Forks. She decides to go on a break of her own and venture into the woods one dark evening where a supposed wild animal is attacking. However, the animal she finds in the woods isn't just hungry for her blood...
E/B pairing. Rated NC-17/M for EXPLICIT VAMP SEX and also a horror theme running through it, too. Don't read if easily offended.
Categories:
AU
Characters:
Bella
Challenges:
Series:
None
Chapters:
1
Completed:
No
Word count:
4093
[Report This] Published:
January 20, 2010
Updated:
January 31, 2010
---



© 2008, 2009 Twilighted Enterprises, LLC. All Rights Reserved.
Unauthorized duplication is a violation of applicable laws.
Privacy Policy | Terms of Service


All publicly recognizable characters, settings, etc. are the intellectual property of their respective owners. The original characters and plot are the property of Stephenie Meyer. No copyright infringement is intended.