Your donations help keep this site running,
thank you very much for the support!

Penname:
candyxcoatedxcyanide [
Contact
]
Real name:
Jess
Status:
Member
Member Since:
March 13, 2009
Website:
Beta-reader:
No


[
Report This
]
Summary:
This story will follows a seventeen year old named Citara. She and her best friend Lyndah go to stay in Forks for their senior year. Naturally, all our favorite Cullens show up with a new Cullen, Kale, in tow (more about him later). Its all about learning to heal and move on to trust again.
UPDATE: I now have a co-author, xMiaBellax! She's full of brilliant idea's and designed the wonderful banner for this story!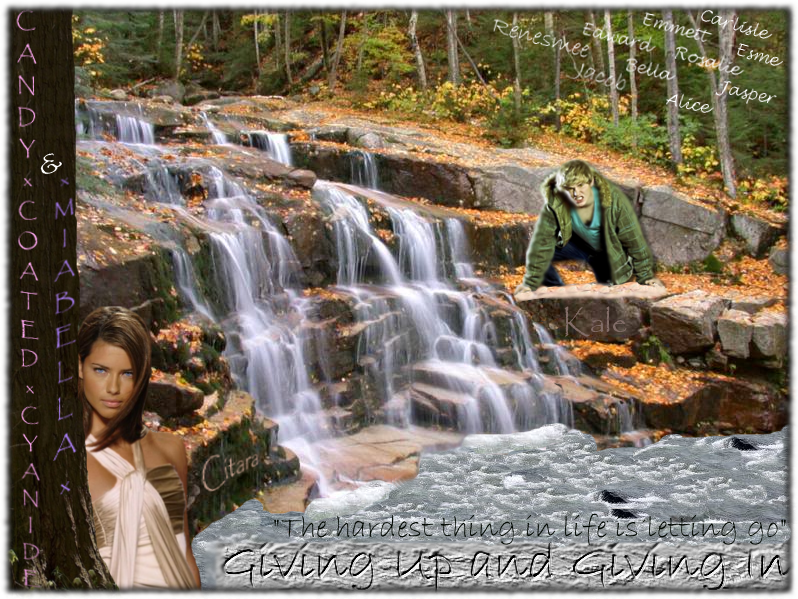 Categories:
AU
Characters:
Alice
,
Bella
,
Carlisle
,
Edward
,
Emmett
,
Esme
,
Jacob
,
Jasper
,
Other Character
,
Renesmee
,
Rosalie
Challenges:
Series:
None
Chapters:
9
Completed:
No
Word count:
13927
[Report This] Published:
November 28, 2009
Updated:
July 08, 2010
---



© 2008, 2009 Twilighted Enterprises, LLC. All Rights Reserved.
Unauthorized duplication is a violation of applicable laws.
Privacy Policy | Terms of Service


All publicly recognizable characters, settings, etc. are the intellectual property of their respective owners. The original characters and plot are the property of Stephenie Meyer. No copyright infringement is intended.