Your donations help keep this site running,
thank you very much for the support!

Penname:
cjmuehlb [
Contact
]
Real name:
CJ Cullen
Status:
Member
Member Since:
May 28, 2010
Website:
www.fanfiction.net/~cjmuehlb
Beta-reader:
No
3/28/12 - just finished chemo and radation. I plan on jumping back into my stories, focusing primarily on ROI. I have the next chapter written, but it needs some heavy editing. I promise to complete it before the birth of your grand children. No worries if you want to stop reading until the story is complete. I don't need the reviews in order to continue, but I always appreciate the ones I get.




I have only been reading fanfic since April of 2010 so I"m a serious newbie which is why I'm writing it now too. LOL I'm particularly interested in the Carlisle-Edward dynamic so my stories will always contain a strong relationship between these two characters. The only thing I can promise about my stories is they will always have some serious angst (well except for the smut stories). I like angst...a lot of angst...angst for the sake of angst. You get the idea. That said, it's unlikely that I will out and out kill off main characters at the end in some surprise twist. I am not a huge fan of Bella; she's usually written too perfect for me and I don't see her as the bad girl so there isn't much I can do with her. In other words, I probably won't be writing from Bella's POV anytime soon.




Carlisle is one of my favorites but unlike some, I find his possibilities are much more limited. Since I prefer canon type stories that are just a tad AU, it's hard to write Carlisle. His history is pretty well documented and he will always eventually wind up at the same place.




So to summarize - ANGST - CARLISLE - EDWARD - CANONish Nuff said.




Requiem of Insanity - This is my latest story. This story is going to involve a human Edward and Bella, but the Cullens are all vampires. It will be full of angst and deal with some very heavy issues.




Submit started out as a one shot that has turned into multiple one shots and describes Carlisle's attempts to control a coven of strong willed males using basic dominate/submissive techniques found in pack animals. It's slash but has all canon couples. You'll have to read it to find out how that works. :o) It will also include the same dominate/submissive tactics between Edward and Bella.




I'll add more chapters if I can come up with original ideas.




The Guard is a multi chapter effort. Bella is dead and the family must figure out a way to help Edward cope. This is not for the faint of heart. Edward's journey includes some violent vampire encounters and very depressing moments. This story is complete and I am considering writing a sequel that will be titled "Forgotten Memories". I will keep you posted.






[
Report This
]
Requiem of Insanity
by
cjmuehlb
Rated:
NC-17
[
Reviews
-
195
]
Summary:
Abandoned by his parents, seven year old Edward is neglected and abused in his foster home and his only close friend, Bella, lives in Arizona for ten months out of the year. It is only when the Cullens unexpectedly enter his life that he learns what it means to be loved and his wounded soul starts to heal.
When tragedy brings Bella to Forks for good, she comes hiding a secret too big to share, even with him. Can these two tortured souls find happiness in a mad world of vampires and werewolves or are they already doomed by their own past?
WARNING: Strong language, underage drug and alcohol abuse, thoughts of suicide and suicide attempts, mental illness and child abuse. Future lemons. Major angst.
All canon couples.
This is Edward's story.
Categories:
AU
Characters:
Alice
,
Bella
,
Carlisle
,
Charlie
,
Edward
,
Embry
,
Emmett
,
Esme
,
Jacob
,
Jasper
,
Quil
,
Rosalie
Challenges:
Series:
None
Chapters:
16
Completed:
No
Word count:
94261
[Report This] Published:
February 14, 2011
Updated:
May 08, 2012
Summary:
How does Carlisle control a coven full of strong willed males? A new take on coven dynamics. It's possible. Originally meant to be a oneshot, it has turned into a series of oneshots. I will add more if I can come up with creative ideas including how dominant/submissive behaviors affect Edward and Bella.
These oneshots are primarily SLASH, but will include hetro couplings.
A reviewer described this as a National Geographic look at vampire covens. That's about right.
All canon couples. ;o)
WARNING: contains mature themes, sexual domination, violence and graphic sexual acts. Please don't read if this offends you.
Thank you annamorphos for this stunning banner!
Categories:
Breaking Dawn
,
AU
Characters:
Alice
,
Bella
,
Carlisle
,
Edward
,
Emmett
,
Esme
,
Jasper
,
Rosalie
Challenges:
Series:
None
Chapters:
7
Completed:
No
Word count:
75191
[Report This] Published:
August 13, 2010
Updated:
April 13, 2011
Summary:
The newborn battle is over and Bella is dead. Can Edward survive without her? Can the Cullens save him from himself and his bad decisions? Does he want to be saved? This is Edward's heartbreaking journey of self discovery. Can he find another reason to live?
Story starts six months after the end of Eclipse. Canon couples. Rated R for vampire and human violence in later chapters. Told mostly from Edward's POV with some insight from Carlisle. ANGST ANGST ANGST!
Nominated for an Avant Garde Award - category - Best Makes me cry/saddest.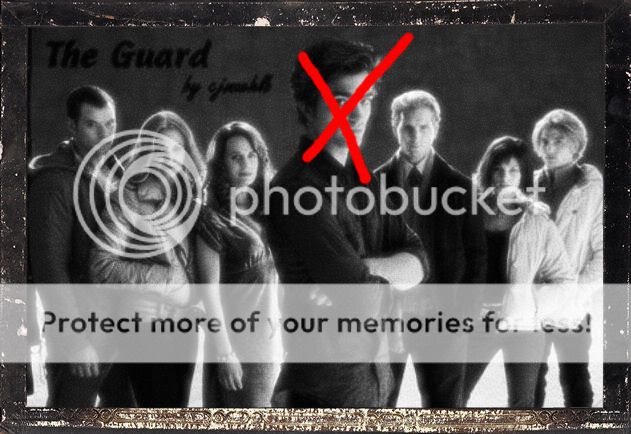 Categories:
Post-Eclipse
,
AU
Characters:
Alice
,
Aro
,
Carlisle
,
Edward
,
Emmett
,
Esme
,
Jasper
,
Rosalie
Challenges:
Series:
None
Chapters:
20
Completed:
Yes
Word count:
135221
[Report This] Published:
July 16, 2010
Updated:
January 20, 2011
---



© 2008, 2009 Twilighted Enterprises, LLC. All Rights Reserved.
Unauthorized duplication is a violation of applicable laws.
Privacy Policy | Terms of Service


All publicly recognizable characters, settings, etc. are the intellectual property of their respective owners. The original characters and plot are the property of Stephenie Meyer. No copyright infringement is intended.