Your donations help keep this site running,
thank you very much for the support!

Penname:
Lunamaria [
Contact
]
Real name:
Courtney
Status:
Member
Member Since:
January 03, 2009
Website:
Beta-reader:
" - where's the punch line?"




Yeah, I like Twilight; obviously, right? And I'm probably one of the few people who will admit to enjoying the entire series, Breaking Dawn included. Er, the needs to knows? Seventeen; pre-dental major; going to college soon; writing junkie; courtney; female.




sankyuu.



[
Report This
]
Encounter
by
Shadowrelm
Rated:
NC-17
[
Reviews
-
37
]
Summary: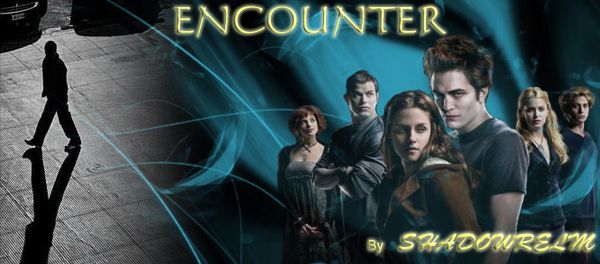 The Cullen's come into contact with someone, or something, they never thought could exist. Is he friend or foe?
Categories:
Post-Breaking Dawn
Characters:
None
Challenges:
Series:
None
Chapters:
4
Completed:
No
Word count:
6862
[Report This] Published:
June 26, 2009
Updated:
September 20, 2009
Reviewer:
Lunamaria
Signed
Date:
July 15, 2009
Title:
Chapter 1: Preface
Okay, so I really cannot believe this only has six reviews. It's rather lovely. Your language is vivd and intellegent, very illustrative, but also simple enough to capture the reader without confusion. It's rare I find male Twilight writers who are not absolutely horrible. Wonderful job. I really like the premise this far, and can't wait to hear more from your pen. I'm excited ~
Cannot wait for more. Favorite+
- court.
Reviewer:
Lunamaria
Signed
Date:
September 10, 2009
Title:
Chapter 3: Chapter 2
No. No. No. More, por favor! So, sorry for not reading this sooner and for the lateness of it. But, really, I think you need more chapters of I might combust. I adore your quick-qitted and straight forward pen. Lucky you, who knows what happens next. More soon, please!
- court.
---



© 2008, 2009 Twilighted Enterprises, LLC. All Rights Reserved.
Unauthorized duplication is a violation of applicable laws.
Privacy Policy | Terms of Service


All publicly recognizable characters, settings, etc. are the intellectual property of their respective owners. The original characters and plot are the property of Stephenie Meyer. No copyright infringement is intended.