Your donations help keep this site running,
thank you very much for the support!

Penname:
Shabzz-ob [
Contact
]
Real name:
Tricia
Status:
Member
Member Since:
February 13, 2011
Website:
Beta-reader:


[
Report This
]
47 Days
by
netracullen
Rated:
NC-17
[
Reviews
-
465
]
Summary: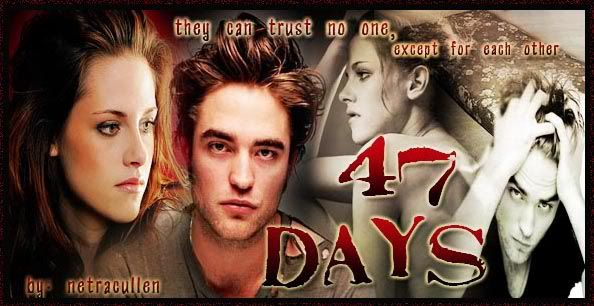 Bella and Edward had never met until they spent 47 days in hell together. They can trust no one, except for each other. Now they're home, and trying to heal as they fight for the normality they always took for granted. Lang/Lemons
Categories:
AU-Human
Characters:
Edward
Challenges:
Series:
None
Chapters:
40
Completed:
No
Word count:
102229
[Report This] Published:
September 20, 2010
Updated:
March 13, 2012
Reviewer:
Shabzz-ob
Signed
Date:
February 18, 2011
Title:
Chapter 1: Chapter 1
I reaally like it just from this first chapter........i can actually visualize everything......im ready for chp 2
Reviewer:
Shabzz-ob
Signed
Date:
February 19, 2011
Title:
Chapter 21: Chapter 21
Hey, i hope you intend on adding more chapters........hehehe i just really want to know if Jasper will get his ass kicked or not......and i found Edwards reaction to Charlies request funny too.....so next chapter plzzzzzzz
The Loving Kind
by
thimbles
Rated:
NC-17
[
Reviews
-
120
]
Summary: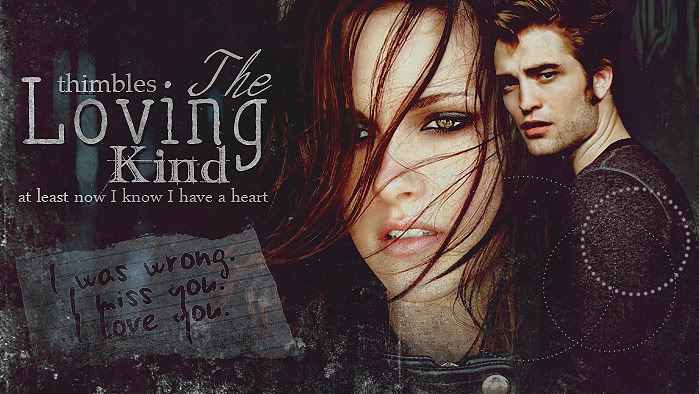 There were nine words on the square of paper.
Nine simple words that I have waited over a year to hear: "I was wrong. I miss you. I love you."
My biggest mistake was falling in love with Bella. My second was telling her.
Please be advised: this story contains language, sex and will deal with themes of severe depression and suicide.
My stunning banner was made by the amazing Frozen Soldier!
Categories:
AU-Human
Characters:
Bella
,
Edward
Challenges:
Series:
None
Chapters:
18
Completed:
No
Word count:
76253
[Report This] Published:
March 27, 2012
Updated:
September 04, 2012
Reviewer:
Shabzz-ob
Signed
Date:
March 31, 2012
Title:
Chapter 1: Prologue
Very sad and interesting chapter...Update soon, I would really like to read more!!

Author's Response:
Thanks for reading. Shell xx
---



© 2008, 2009 Twilighted Enterprises, LLC. All Rights Reserved.
Unauthorized duplication is a violation of applicable laws.
Privacy Policy | Terms of Service


All publicly recognizable characters, settings, etc. are the intellectual property of their respective owners. The original characters and plot are the property of Stephenie Meyer. No copyright infringement is intended.