Summary:
"Don't forget me, Bella. I can't forget you."
"Jake."
Why couldn't she say that she wanted me?
I wished she'd say something other than just my name.
I needed to hear her tell me that she wanted me.
I wanted to hear her tell me that she loved me. Just once.
Even if it was only in a dream. Even if it'd never really mean anything.
I didn't want to be a wolf. I didn't want to imprint.
I just wanted to be Jacob, and I wanted Bella Swan to be mine.
The edges of my dream began to blur.
Everything felt so indistinct, the quality of Bella,
of my feelings and her touch, going bland and unimpressive.
Even in my dream world, I couldn't touch her.
I couldn't be with her.
"Jacob," Bella called my name.
"I love you." It was Renesmee's voice.
-------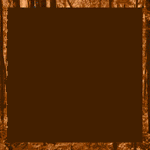 Driven away from his home by the sight of a wedding invitation,
Jacob Black has fled far from the boundaries of La Push to the sandy beaches of Florida—miles away from Bella Swan and the pain of his past. Cutting himself off from his old life, Jacob has become a new man, and he has also, consequently, lost the ability to phase.
Regardless of his own sacrifices, Jacob has found peace and a new life
outside of Bella, and spends his days carelessly free in the heat of the sun.
That is until a new and unusual presence stirs up the ghosts of his past and reawakens something inside of Jacob that he had hoped would lie dormant forever:
Love.
Icon Created by: ms_ambrosia
Categories:
Post-Eclipse
Characters:
Jacob
Challenges:
Series:
Imprint Me: The Jacob and Nessie Archives
Chapters:
34
Completed:
No
Word count:
105279