Your donations help keep this site running,
thank you very much for the support!

Penname:
kelly95 [
Contact
]
Real name:
Kelly
Status:
Member
Member Since:
November 21, 2009
Website:
Beta-reader:
Yes
My name is Kelly, I'm 14 and I'm from New Zealand. I'm Team Switzerland, but I'm going through a Jacob obsessed phase right now - not because I want him and Bella to be together, but cos I want him for myself :)



[
Report This
]
The Wedding
by
valelf
Rated:
PG-13
[
Reviews
-
734
]
Summary: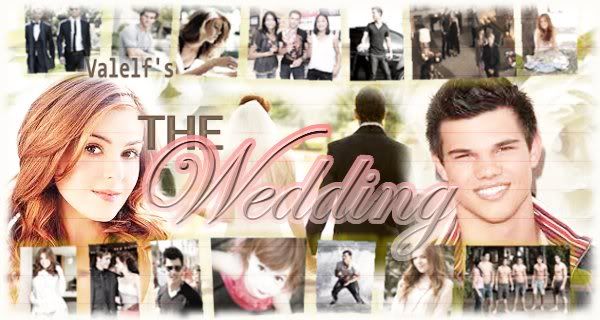 Thank you MegsD for the beautiful banner!
Jacob Black is getting married. As he's waiting anxiously for his bride to join him, he remembers some of the key moments of their relationship. Join Jacob as he reminisces about the good times and the bad: when Nessie was first born, how he watched over her as a little girl, what they went through when she matured and suddenly everything changed, falling in love, jealousy, misunderstandings, dealing with the reactions of family and friends, asking the big question, and so much more.
Categories:
Post-Breaking Dawn
Characters:
Jacob
Challenges:
Series:
None
Chapters:
33
Completed:
No
Word count:
74565
[Report This] Published:
January 31, 2009
Updated:
March 04, 2010
Dear Diary
by
alice_laughed
Rated:
PG-13
[
Reviews
-
30
]
Summary:
Quil gives Claire a diary for her 10th birthday. See their relationship grow through her eyes.
Categories:
Post-Eclipse
Characters:
Quil
Challenges:
Series:
Claire and Quil series
Chapters:
21
Completed:
Yes
Word count:
50261
[Report This] Published:
May 13, 2008
Updated:
May 13, 2008
---



© 2008, 2009 Twilighted Enterprises, LLC. All Rights Reserved.
Unauthorized duplication is a violation of applicable laws.
Privacy Policy | Terms of Service


All publicly recognizable characters, settings, etc. are the intellectual property of their respective owners. The original characters and plot are the property of Stephenie Meyer. No copyright infringement is intended.