Your donations help keep this site running,
thank you very much for the support!

Penname:
JustTry [
Contact
]
Real name:
Jenn
Status:
Member
Member Since:
September 18, 2009
Website:
http://madetolivealone.blogspot.com/
Beta-reader:
Hello all you wonderful readers,

Here's just a little bit about me:






I'm a female Canadian, who is far too old to be obsessed with Twilight and fanfiction.


I have absolutely no idea what I'm doing creating a blog or how to post things. I'm pretty much making this up as I go.


I majored in Communication, Film and English at University and used to wish that I would become a film director or editor.


I first got into the Twilight world through the movie, then all the books within three weeks. And let me tell you, that's a HUGE deal since I don't read. I've read all the books at least three times each and I couldn't even tell you have many times I've watched the movies.


I'm pretty much an open book. If people want to know stuff, they just need to ask.












[
Report This
]
Summary:
"My name is Bella Swan. This is the story of my freefall into hell without any chance of capture."
Bella is miserable in her abusive relationship but feels she has no escape and no where to turn. Her older brother Emmett has always been close but with the introduction of his new roommate Edward Cullen, Bella feels even more hopeless in her future. Can anyone catch Bella before she slips too far out of reach?
Rating: NC-17 for strong language, physical abuse, sex without full consent and of course, the good stuff, sexual scenes!
(Many amazing thanks to ms_ambrosia for the beautiful banner)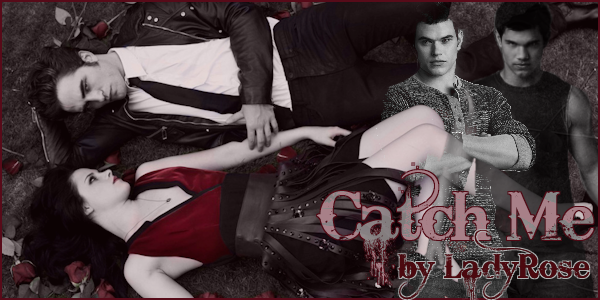 Amazing banner by the fan-tabulous FrozenSoldier
Categories:
AU-Human
Characters:
None
Challenges:
Series:
None
Chapters:
20
Completed:
No
Word count:
73461
[Report This] Published:
September 16, 2009
Updated:
September 29, 2010
Summary:
Bella lives to serve her Master. It can be tedious at times, titillating at others, but always, her world revolves around his. Come take a peek at the trials and triumphs in the life of a 24/7 consensual slave and find what happens when outside forces threaten to expose her lifestyle.
Please note that this story contains graphic language, graphic sexual situations and is only intended for a mature audience. The BDSM relationship described herein is entirely consensual, but may be offensive to some readers. Read with caution. OOC, AU/AH
Categories:
AU-Human
Characters:
Bella
,
Edward
Challenges:
Series:
All of Me: The Series
Chapters:
25
Completed:
No
Word count:
109463
[Report This] Published:
September 01, 2009
Updated:
June 29, 2010
---



© 2008, 2009 Twilighted Enterprises, LLC. All Rights Reserved.
Unauthorized duplication is a violation of applicable laws.
Privacy Policy | Terms of Service


All publicly recognizable characters, settings, etc. are the intellectual property of their respective owners. The original characters and plot are the property of Stephenie Meyer. No copyright infringement is intended.