Summary: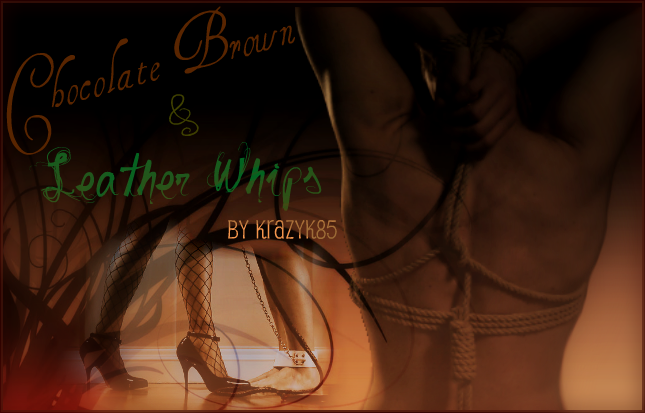 Taking one last deep breath, I bent down on my knees and assumed the position that Angela taught me. My hands were now shaking uncontrollably, and I was thankful to be able to place them on the cold, hard concrete. It kept me steady as I lowered my head and waited for the mistress to make her appearance.
It seemed like forever, and I knew it was more likely like two minutes, but the door finally creaked open. It was such a rush to have only my hearing to decipher what the mistress was doing because I saw nothing, but heard the soft clacking of her heels on the floor.
Breathing heavily now, I stared at the ground, nervous as all hell, and waiting for something-her, me...I didn't know.
It wasn't until I saw the shiny black tips of her boots-that was when I knew it was all real. The moment had finally come. After all the weeks I'd obsessed and basically stalked her, I was finally here with her, and she still had no idea who I really was...
"Good evening, Pig!"
Edward Cullen is a 21 year old man who has the world at his finger tips. He has a great education, money, and plenty of women. The things he feels he's entitled to...but what happens when an innocent meeting with a beautiful, but older Isabella Swan at a coffee shop turns into something he never expected.
Will a hot and assertive woman like Bella, who likes to take control, finally be able to teach a young cocky Edward about life, sex, and women?
Thrust into a world filled with pain, pleasure, and all too consuming desire...Edward soon realizes it's a life he can't live without.
Chocolate Brown & Leather Whips summary trailer: By Emily Bowden
http://www.youtube.com/watch?v=HBsINM0Nu3Q
Teaser Trailer # 2
http://www.youtube.com/watch?v=20q3OG5zRwQ
Categories:
AU-Human
Characters:
Bella
,
Edward
Challenges:
Series:
None
Chapters:
34
Completed:
No
Word count:
234760