Your donations help keep this site running,
thank you very much for the support!

Penname:
deleanna70 [
Contact
]
Real name:
DeLean Napitupulu
Status:
Member
Member Since:
May 27, 2011
Website:
Beta-reader:
i am a wife of twelve years and a mother of three beautiful kids. i live in florida and live a boring life. damn, i will have to change that soo.



[
Report This
]
Ever After . . .
by
jakeward
,
the shrew
Rated:
NC-17
[
Reviews
-
683
]
Summary: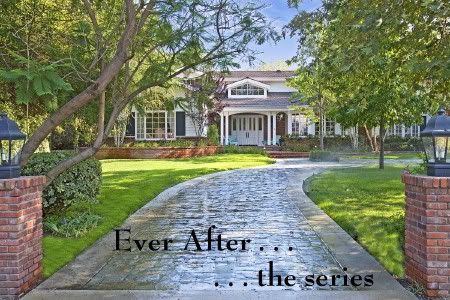 There is real life, then there's Real Life.
We all know that Rob and Kristen belong together. So what happens when that finally happens, just years down the road? Enter Ever After . . .
A series of one-shots, that are tied together by the moments that make up a couple's life together. Add a few 'sex-haired' babies and some Twilight friends for fun.
Rated NC-17 because you just never know when the lemon muse will show up.
A new series from jakeward and the shrew.
*stories will not be necessarily be in chronological order. Cause that's how we roll. :)
Categories:
Other
Characters:
Kellan Lutz
,
Kristen Stewart
,
Other Character
,
Robert Pattinson
Challenges:
Series:
Ever After . . .
,
The Robsten Files
Chapters:
27
Completed:
No
Word count:
118030
[Report This] Published:
April 09, 2009
Updated:
March 21, 2013
Immortal Resolutions
by
SeeMyEvil
Rated:
PG-13
[
Reviews
-
112
]
Summary:
Isabella Swan has lived too many lifetimes and made too many mistakes. So after her release from the Volturi, nearly 600 years of service later, she has gone in search of one of her mistakes: Carlisle.
She appears on the Cullens' doorstep with little expectation of what is to come.
Categories:
AU
Characters:
Bella
Challenges:
Series:
None
Chapters:
20
Completed:
No
Word count:
69994
[Report This] Published:
February 11, 2010
Updated:
May 27, 2012
While the Doctor's Away
by
bloodredlust
Rated:
NC-17
[
Reviews
-
312
]
Summary:
' While the Doctor's away… '

By Bec

Rating: Adult

Couples are as cannon… Alice/Jasper, Edward/Bella, Rosalie/Emmett, but be prepared for some surprises.
Bella discovers that her new family have the occasional tendency to get closer to each other than she ever dreamed, but will her and Edward participate? Various chapters written from varying POV's. LEMONS/SMUT.

AU All Vampire, No Jacob.

Set After Renesmee's birth and Bella's transformation.

WARNING: Contains material of an explicit nature… please do not read if under aged or easily offended.
Categories:
Breaking Dawn
Characters:
Alice
,
Bella
,
Edward
,
Emmett
,
Jasper
,
Rosalie
Challenges:
Series:
None
Chapters:
8
Completed:
No
Word count:
32926
[Report This] Published:
December 20, 2008
Updated:
May 14, 2009
---



© 2008, 2009 Twilighted Enterprises, LLC. All Rights Reserved.
Unauthorized duplication is a violation of applicable laws.
Privacy Policy | Terms of Service


All publicly recognizable characters, settings, etc. are the intellectual property of their respective owners. The original characters and plot are the property of Stephenie Meyer. No copyright infringement is intended.