Your donations help keep this site running,
thank you very much for the support!

Penname:
plopsie [
Contact
]
Real name:
Gemma
Status:
Member
Member Since:
May 13, 2010
Website:
Beta-reader:


[
Report This
]
Lights, Camera, Heartache
by
This Shattered Disaster
Rated:
R
[
Reviews
-
409
]
Summary:
Marriage first, then kids. That's how it goes for most people. Bella Swan isn't most people, though.
She mothered his daughter, unbeknownst to him. Now she's a small town teacher with a bestseller and a broken heart, hiding her true feelings from the rest of the world. He's America's hottest actor, cheerful for the cameras, but he doesn't have his family fooled.
She can't go anywhere without seeing his face and he can't go one second without thinking about her. They've both made mistakes, and they've both screwed up. They both wish that they could move on, but neither of them is ready to give up on the past, no matter how much pain is caused in the process.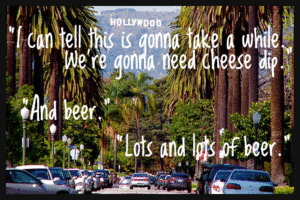 Categories:
AU-Human
Characters:
Alice
,
Angela
,
Bella
,
Ben
,
Carlisle
,
Edward
,
Emmett
,
Esme
,
Jacob
,
Jasper
,
Nessie
,
Other Character
,
Rosalie
,
Seth
Challenges:
Series:
None
Chapters:
15
Completed:
No
Word count:
52575
[Report This] Published:
November 11, 2009
Updated:
January 27, 2012
A Stitch in Time
by
dangerkitty
Rated:
NC-17
[
Reviews
-
33
]
Summary:
Bella, dissatisfied with the way her life has turned out, says a desperate prayer for help. When she finds herself transported back in time as a teenager, will she make the same decisions or will new ones take her future for a twist?
banner by RebeccaKay my very awesome beta! I take credit for the adorable little boy in the corner, though ;)
Categories:
AU-Human
Characters:
Bella
,
Edward
,
Mike
Challenges:
Series:
None
Chapters:
3
Completed:
No
Word count:
10365
[Report This] Published:
June 23, 2009
Updated:
July 24, 2009
---



© 2008, 2009 Twilighted Enterprises, LLC. All Rights Reserved.
Unauthorized duplication is a violation of applicable laws.
Privacy Policy | Terms of Service


All publicly recognizable characters, settings, etc. are the intellectual property of their respective owners. The original characters and plot are the property of Stephenie Meyer. No copyright infringement is intended.