Your donations help keep this site running,
thank you very much for the support!

Penname:
whoaacxh37 [
Contact
]
Real name:
Courtney
Status:
Member
Member Since:
February 06, 2009
Website:
Beta-reader:


[
Report This
]
The Handcuff Bracelet
by
SoulReaper616
Rated:
NC-17
[
Reviews
-
705
]
Summary:
Having escaped to Forks, will Bella find solace in dark Edward Cullen? How hard will Edward have to fight to keep that which he longs to claim? Rated MA for lemons, language, drug and alcohol references. Tattoo's, piercings- all manners of fun bad-boy goodness. For those of you who prefer a more Canon Edward, be forewarned.
Categories:
AU-Human
Characters:
Alice
,
Bella
,
Edward
,
Jasper
,
Rosalie
Challenges:
Series:
None
Chapters:
42
Completed:
No
Word count:
350733
[Report This] Published:
February 18, 2010
Updated:
May 28, 2011
Gravity Moves
by
simply_obssesed
Rated:
NC-17
[
Reviews
-
930
]
Summary:
Renesmee is finally "fully grown" and ready to start living. How do the people she loves most react when she is ready to be a woman?
Gravity Gravity!
So, I recently was reading through Gravity, and I realized how bad some of the begining (like the first thirty :]) chapters kinda...well, SUCK! so i'm going to be reposting the edited chapters of Gravity over on FF.net. same story, just better!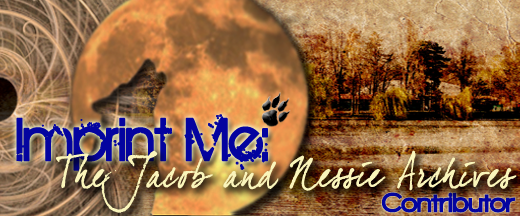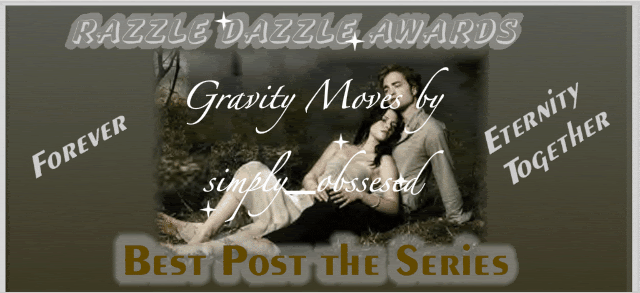 Categories:
Post-Breaking Dawn
Characters:
Jacob
,
Renesmee
Challenges:
Series:
Imprint Me: The Jacob and Nessie Archives
Chapters:
47
Completed:
Yes
Word count:
174580
[Report This] Published:
October 09, 2008
Updated:
February 24, 2010
Innocent, Vigilant, Ordinary
by
Oxymoronic8
Rated:
NC-17
[
Reviews
-
3319
]
Summary:
Bella Swan spent the first two years of her life in Forks developing a friendship with Jacob Black that finally turned into something more. As she begins her senior year of high school, a new family moves to town and Bella slowly begins to question the path she thought her life would follow. Sometimes there is a difference between what you think you need and what you never knew you wanted. Takes place during the timeframe of New Moon and Eclipse. J/B at first, but eventually E/B.

Categories:
AU
Characters:
Bella
,
Edward
,
Jacob
Challenges:
Series:
None
Chapters:
35
Completed:
No
Word count:
170230
[Report This] Published:
July 16, 2008
Updated:
July 19, 2009
---



© 2008, 2009 Twilighted Enterprises, LLC. All Rights Reserved.
Unauthorized duplication is a violation of applicable laws.
Privacy Policy | Terms of Service


All publicly recognizable characters, settings, etc. are the intellectual property of their respective owners. The original characters and plot are the property of Stephenie Meyer. No copyright infringement is intended.