Your donations help keep this site running,
thank you very much for the support!

Penname:
dkgors [
Contact
]
Real name:
Dixie K Gors
Status:
Member
Member Since:
July 31, 2009
Website:
Beta-reader:
I don't write. I'm just a fan. I have to say I'm amazed at the quality of the writing on this fan fiction site.




The Author's are wonderful storytellers!




So thank you!



[
Report This
]
A Blazing Sun
by
Ysar
[
Reviews
-
5773
]
Summary:
You know those fics where Edward doesn't come back and Bella forgets about him and five seconds later she's in bed with Jacob and none of it makes any damn sense?
Yeah, this isn't one of them.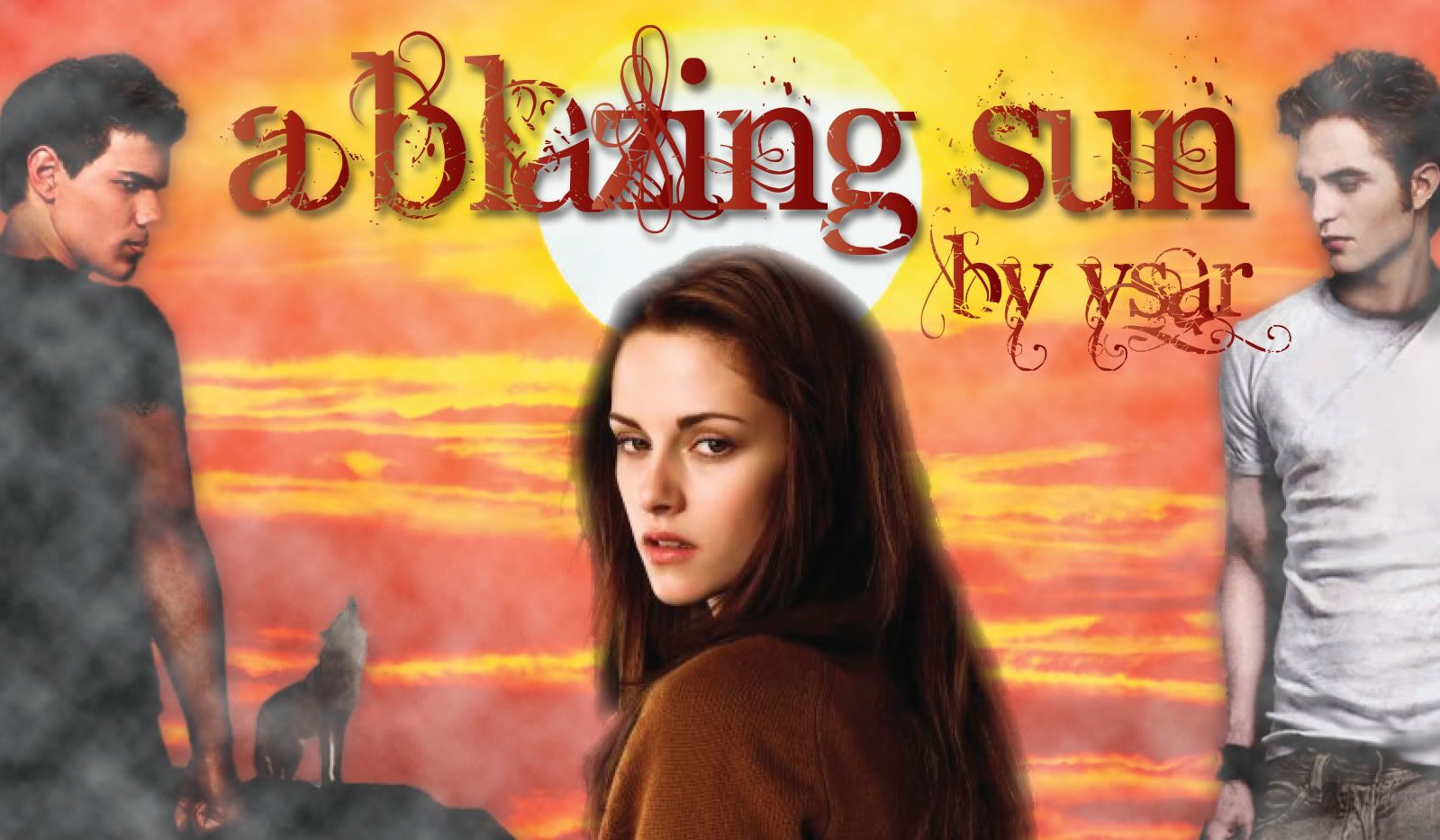 The first story picks up from the moment in New Moon when Jacob has driven Bella home after the cliff diving incident, right before he catches the scent of Alice. Only in this telling, Alice wasn't looking, so there's no sudden appearance at Bella's house, no Rosalie calling Edward and sending him on a suicidal mission to Volterra, and no reason for Bella to do anything but believe that Edward didn't love her anymore. This is simply a story of what might have happened if everyone stayed mostly in character and Edward's return was delayed. Yes, delayed. Because we all know that he was "this close" to coming back on his own anyhow. So what would have happened if Bella had tried to move on with her life? Would she have found happiness with Jacob?

Several one-shot companion stories give us a glimpse at things through the eyes of Charlie, Angela, Jessica, Embry, and the other characters.

Mike & Lauren complicate things, Bella's planning to go to college, Victoria is on the prowl, and imprinting is running rampant. And that's just the beginning!
How will Edward react when he finds out what's been going on while he was gone? And who will Bella choose in the end?
Categories:
New Moon
,
AU
Characters:
Bella
,
Jacob
Challenges:
Open:
Closed
Summary:
Love 'em together? Hate 'em? Like it or not, it's canon, baby! Welcome to the Jacob and Nessie Archives, your one stop place for the best in Jacob/Renesmee-centric fanfiction.
rn
rn
rn
rn
Got a Jake/Ness fic you'd like added to the series or know one that can't not be included? Go ahead & submit it (it'll have to wait for my approval before it's added to the archive) or contact me! As I don't generally go fic-diving for stories to add, I depend on the readers/writers to draw my attention to new potential submissions to the archive.
rn
Your fic doesn't necessarily have to be romantic or even centered primarily on the pairing, just as long as as there's quite a bit of J/N.
rn
Contributing authors: Hopeful Wager, KariAnn, Suzybear (aka SusanAshlea), artbeatsandlife, KenoshaChick, DreaC, Mkystich, restlessxpen, BEEternity (aka Jules), LJ Summers, duskwatcher, Todream, & more!
rn
**All stories are listed in alphabetical order by title.
rn
**I reserve the right to remove fics from the archive at any time for any reason that I see fit, particularly if a story marked as "incomplete" hasn't been updated within a reasonable 6-month timeframe, as I don't wish to host abandoned fics.
rn
Thanks so much to artbeatsandlife for the awesome banner!
Categories:
Post-Eclipse
,
Breaking Dawn
,
Post-Breaking Dawn
,
AU
,
AU-Human
Characters:
None
Challenges:
Open:
Moderated
Summary:
IMPRINTING
rn
What's a guy to do when he finds that biology has determined his life's partner? Whether or not he wants to be, he is instantly drawn to his imprint. He is hers, body, mind, heart and soul.
rn
rn
rn
rn
rn
rn
rn
This is not a comfortable process for strangers or near-strangers.
rn
rn
rn
rn
This series is intended to explore the imprint as a mating imperative. A biological necessity that prompts a werewolf to devote himself to his imprint in a bond that transcends romance and infatuation.
rn
rn
rn
The imprint will be explored through the non-canon pairings of Embry Call and Bella Swan as well as the imprinting of Jacob on another character and Leah Clearwater on Charlie Swan!
Categories:
AU
Characters:
Embry
Challenges:
Open:
Closed
Summary: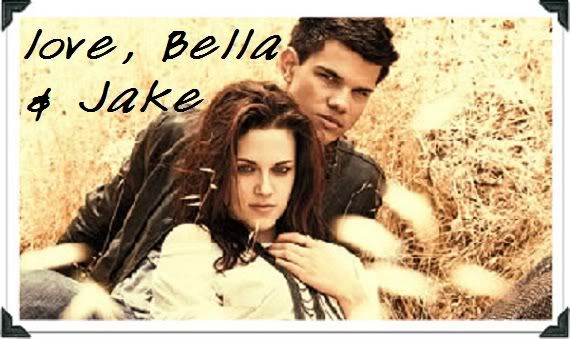 rn
rn
rn
A compilation of the best fics featuring romance and enduring happiness between the heroine we all want to be and the wolf-boy we all want to have!
rnrn

rnrn
You don't have to be Team Jacob to enjoy a good read! Contributing authors include: SubtlePen ~diamondheart ~ mellyfrisco6 ~ sciphile ~ toooldforthis ~ HighViscosity ~ twilighteergrl29 ~ Slider ~ Antebellum ~ midnight_jo ~ mystichearts... and many others!
Categories:
New Moon
,
Eclipse
,
Post-Eclipse
,
AU
Characters:
Bella
,
Jacob
Challenges:
Open:
Closed
Summary:
This is a compilation of fics written by KariAnn, achelle131, cfmom, and MsShayB, the original Dirty, Horny Girls!
rn
Keep in mind that the stories in this series are not necessarily "sequels" to one another, unless specified by the author. For instance, In Pursuit of Normalcy and Defying Destiny are both post-Breaking Dawn, but they exist in decidedly different "universes."
rn
*Stories listed in alphabetical order by title.
Categories:
Pre-Twilight
,
Twilight
,
New Moon
,
Breaking Dawn
,
Post-Breaking Dawn
,
AU
Characters:
None
Challenges:
Open:
Moderated
Summary:
What happens when three dirty, horny girls come together in friendship in a fandom such as Twilight? We decide to write an anthology of dirty, horny oneshots/short stories, that's what!
rn
So sit back, relax, and enjoy some naughty fun written by KariAnn (author of In Pursuit of Normalcy), cfmom (author of Fractured Hearts), and achelle131 (author of Vanity and Patience).
rn
Anything goes as far as pairings and sometimes triplings - the should be's, the what ifs, and the never agains: Edward and Bella? Edward, Bella, and Jacob? Emmett, Rosalie, and Edward? Jacob and Bella? Paul and Rachel? Nessie and Felix?? We've got it, baby. (Or at least we will very soon!)
rn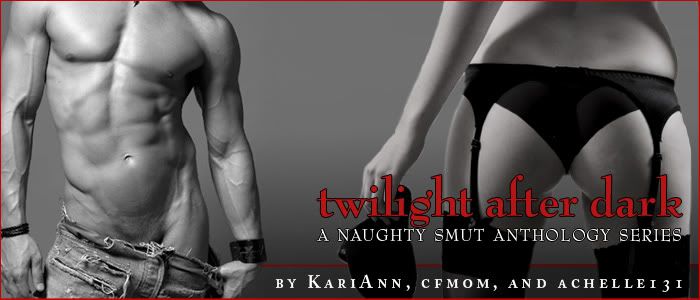 rn
Gorgeous, sexy banner by our very own achelle131!
Categories:
Pre-Twilight
,
Twilight
,
New Moon
,
Eclipse
,
Post-Eclipse
,
Breaking Dawn
,
Post-Breaking Dawn
,
AU
,
AU-Human
Characters:
Bella
,
Edward
Challenges:
Open:
Moderated
---



© 2008, 2009 Twilighted Enterprises, LLC. All Rights Reserved.
Unauthorized duplication is a violation of applicable laws.
Privacy Policy | Terms of Service


All publicly recognizable characters, settings, etc. are the intellectual property of their respective owners. The original characters and plot are the property of Stephenie Meyer. No copyright infringement is intended.