Your donations help keep this site running,
thank you very much for the support!

Penname:
MischievousMe [
Contact
]
Real name:
Valerie
Status:
Member
Member Since:
July 02, 2009
Website:
Beta-reader:
I'm a daydreamer. Single mother of a beautiful young girl.




Hoping to find my creative side and nurture it surrounded by the talented writers on this site.



[
Report This
]
Summary:
IMPRINTING
rn
What's a guy to do when he finds that biology has determined his life's partner? Whether or not he wants to be, he is instantly drawn to his imprint. He is hers, body, mind, heart and soul.
rn
rn
rn
rn
rn
rn
rn
This is not a comfortable process for strangers or near-strangers.
rn
rn
rn
rn
This series is intended to explore the imprint as a mating imperative. A biological necessity that prompts a werewolf to devote himself to his imprint in a bond that transcends romance and infatuation.
rn
rn
rn
The imprint will be explored through the non-canon pairings of Embry Call and Bella Swan as well as the imprinting of Jacob on another character and Leah Clearwater on Charlie Swan!
Categories:
AU
Characters:
Embry
Challenges:
Open:
Closed
Summary: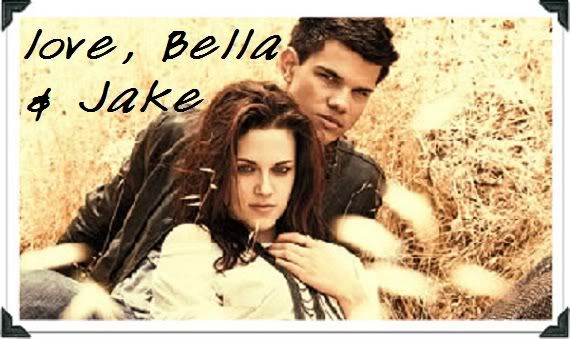 rn
rn
rn
A compilation of the best fics featuring romance and enduring happiness between the heroine we all want to be and the wolf-boy we all want to have!
rnrn

rnrn
You don't have to be Team Jacob to enjoy a good read! Contributing authors include: SubtlePen ~diamondheart ~ mellyfrisco6 ~ sciphile ~ toooldforthis ~ HighViscosity ~ twilighteergrl29 ~ Slider ~ Antebellum ~ midnight_jo ~ mystichearts... and many others!
Categories:
New Moon
,
Eclipse
,
Post-Eclipse
,
AU
Characters:
Bella
,
Jacob
Challenges:
Open:
Closed
---



© 2008, 2009 Twilighted Enterprises, LLC. All Rights Reserved.
Unauthorized duplication is a violation of applicable laws.
Privacy Policy | Terms of Service


All publicly recognizable characters, settings, etc. are the intellectual property of their respective owners. The original characters and plot are the property of Stephenie Meyer. No copyright infringement is intended.